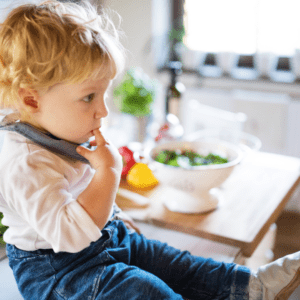 Podcast: Play in new window | Download (Duration: 38:41 — 35.1MB)
Subscribe: RSS
In this episode, I had the pleasure of speaking with Adeline Dubreuil! Adeline is an AMI Montessori teacher, and runs a successful in-home Montessori program. If you are new to the world of Montessori, you're not the only one! I shared this episode with my assistant, and she was blown away with the information Adeline had to share. Here is what she has to say:
"I had NO idea that this is what Montessori was all about! I had heard the word tossed around in different mom groups, but honestly, felt too overwhelmed, and intimidated, to look it up. After listening to Adeline, I'm realizing that a lot of what I aim to teach my girls, aligns perfectly with its theory on encouraging independence. When she speaks about tasks for a one year old and a three year old in the kitchen…  my girls are 1 and 3… I have definitely not let my 3 year old cut food, and I am just realizing now how much she has been begging me for this type of independence."
If you want to know exactly what she's referring to, listen in! Adeline and I go over everything. Including, why you should foster your toddler's independence (not only in the kitchen), and how to accomplish this safely. She even provides examples of tasks that are appropriate as they continue to grow and learn. 
If you get value from this episode, please subscribe, rate, and review it at Apple Podcasts! Share with me what you're taking away from this episode. And, I'd love to see your little sous chefs in action, be sure to tag me, @mylittleeater, in your next cooking photo!
Additional Resources:
If you completely resonate with the ideas that Adeline was sharing today, head on over to her Instagram. She shares wonderful tips and ideas there all the time! (https://www.instagram.com/maritimemontessorimom/)
If you need to upgrade your toddler's kitchen supplies, or start their collection, check out my Amazon shop for some awesome recommendations. (Please note that this is an affiliate link) (https://www.amazon.com/shop/mylittleeater)
Want to get your hands on that wonderful freebie I mention at the end of the episode? Grab your copy now and get ready to watch your toddler's love for cooking grow, while getting some memorable quality time with them too! (https://courses.mylittleeater.com/episode17)
Adeline's Bio: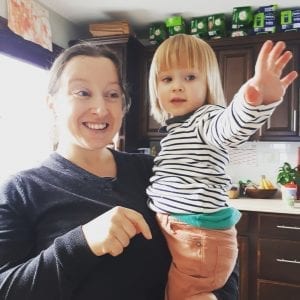 Adeline is the mother of a happy toddler in Halifax, NS. She is also an AMI Montessori teacher and has an in-home Montessori program for children aged 3 to 6 years old. She believes in the independence of the child, and also loves working with families as a parenting coach. She is an advocate for head-to-toe well-being which may start… in the kitchen!
Skip To…
Welcome Adeline! (1:32)
About Montessori (4:03)
Why foster independence in the kitchen? (11:13)
Prepare the environment (14:05)
Give toddlers opportunities (15:49)
But I don't have the time! (19:01)
Age appropriate tasks (24:56)
Product recommendations (30:47)