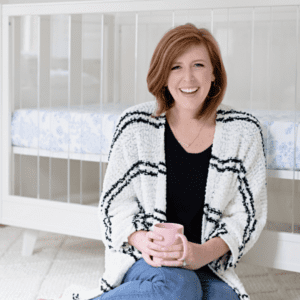 Podcast: Play in new window | Download (Duration: 29:11 — 20.8MB)
Subscribe: RSS
In this episode of The My Little Eater Podcast, I'm welcoming back my friend, and pediatric sleep consultant, Becca Campbell of Little Z's Sleep! Today we dive into some FAQs that I get regarding your toddlers and their sleep habits. We'll be covering…
>> If you can sleep-train your toddler (hint-hint: you can, and Becca will tell you how!)
>> What to do if your toddler leaves their bed every night to come sleep in yours
>> What Becca recommends when bringing home a new sibling
>> How to handle monsters under the bed and other nighttime scaries
>> How to stop the incessant questions and stalling tactics before bed
>> And finally, what to do when your toddler wakes up before the sun!
If you have ever dreaded bedtime routines with your toddler, lost your cool when they've asked for their 3rd cup of water before going to sleep (it's okay, we've all been there!), or cannot function before 6am, yet your toddler is up and ready to party – you NEED to listen to today's episode! Becca reveals so many incredible tips, the My Little Eater team was taking notes to implement these with their toddlers/preschoolers, and even I made note of something to keep in mind for my boys, who are 10 and 12. So this is an episode that every parent of toddlers, preschoolers, and even school-aged kids, can benefit from.
As always, if you get value from this episode, please subscribe, rate and review it at Apple Podcasts! And if you are currently enjoying a quiet moment alone while your toddler plays, naps, etc. and don't want to disturb the peace, I've put all of Becca's incredible tips into this blog post so you can read in silence (https://mylittleeater.com/toddlersleepproblems)
Additional Resources:
HOW TO USE A TODDLER SLEEP TRAINING CLOCK: https://littlezsleep.com/blog/how-to-use-a-toddler-clock/
THE SLEEP SOCIETY: https://littlezsleep.mykajabi.com/a/15701/iEEfQ9bQ
TODDLER SLEEP E-COACHING: https://littlezsleep.mykajabi.com/a/21139/iEEfQ9bQ
PRESCHOOL SLEEP E-COACHING: https://littlezsleep.mykajabi.com/a/21140/iEEfQ9bQ
And, if you want to know how to handle those bedtime snacks, what to say when your toddler is asking for more food before bed, how to get them on a feeding schedule so eating isn't disrupting their sleep/bedtime routine, and just overall learn how and what to feed your toddler, grab my Feeding Toddlers online course. I'll walk you through step-by-step everything you need to know about feeding your toddler, and combined with Becca's help on sleep, you'll have two of the biggest worries, that parents have, handled with complete confidence!
FEEDING TODDLERS COURSE: https://mylittleeater.com/feeding-toddlers/
Becca's Bio: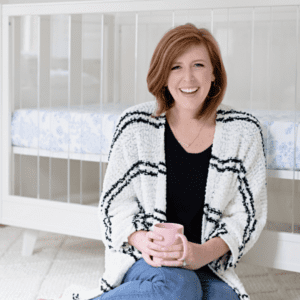 Becca Campbell is a sleep consultant and mom of two beautiful daughters under the age of 5 who share a room together and sleep all night! But that hasn't always been the case! Like many parents, she once struggled with waking up every other hour in the night and was lost as to what she could do to help her baby sleep better. She quickly learned that there are angels out there called sleep consultants and when she saw a transformation with her own daughter's sleep, she decided that she had to jump on board. Highly trusted by the medical community, she has since helped thousands of parents make sleep a thing and is on a mission to let you know that you don't have to be a tired parent…and that your child WANTS to sleep! You just need a plan to show you how.
Skip To…
Welcome Becca! (0:51)
Can it ever be too late to sleep-train? (2:11)
Toddler sleeping in your bed (7:11)
Changes when welcoming a new sibling (11:07)
Stalling before bed (14:37)
Toddlers who are scared of the dark (18:46)
Early morning wakings (23:56)