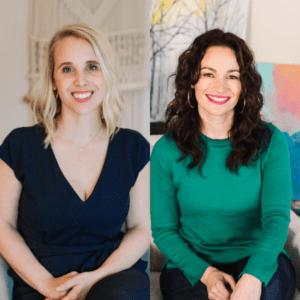 Podcast: Play in new window | Download (Duration: 44:18 — 30.0MB)
Subscribe: RSS
In this episode of The My Little Eater Podcast, I have the opportunity to chat with Dr. Shanna Alvarez and Dr. Jenna Elgin from Helping Families Thrive. These two are a breath of fresh air in the parenting world, they have a mission to bring the true research to parents, minus any fear mongering, and strive to help parents find that balance of what the research recommends and what will actually work for their family.
Today, we're talking all about parenting styles – what are the different styles, what are we aiming for, and how are these styles going to affect feeding your toddler. They even share their top tips for working towards the end goal of an authoritative parenting style, and provide a couple of scripts you could use when your toddler protests at the dinner table.
As always, if you enjoy this episode and get value from it, please subscribe, rate and review it at Apple Podcasts. And be sure to give Helping Families Thrive a follow, you can find all of their info below!
Additional Resources:
If you're struggling with your toddler's mealtimes, and want to learn about how to set your toddler up for success in feeding, or want info on preventing or reversing picky eating, check out my Feeding Toddlers online course! (https://mylittleeater.com/feeding-toddlers/)
More about Helping Families Thrive: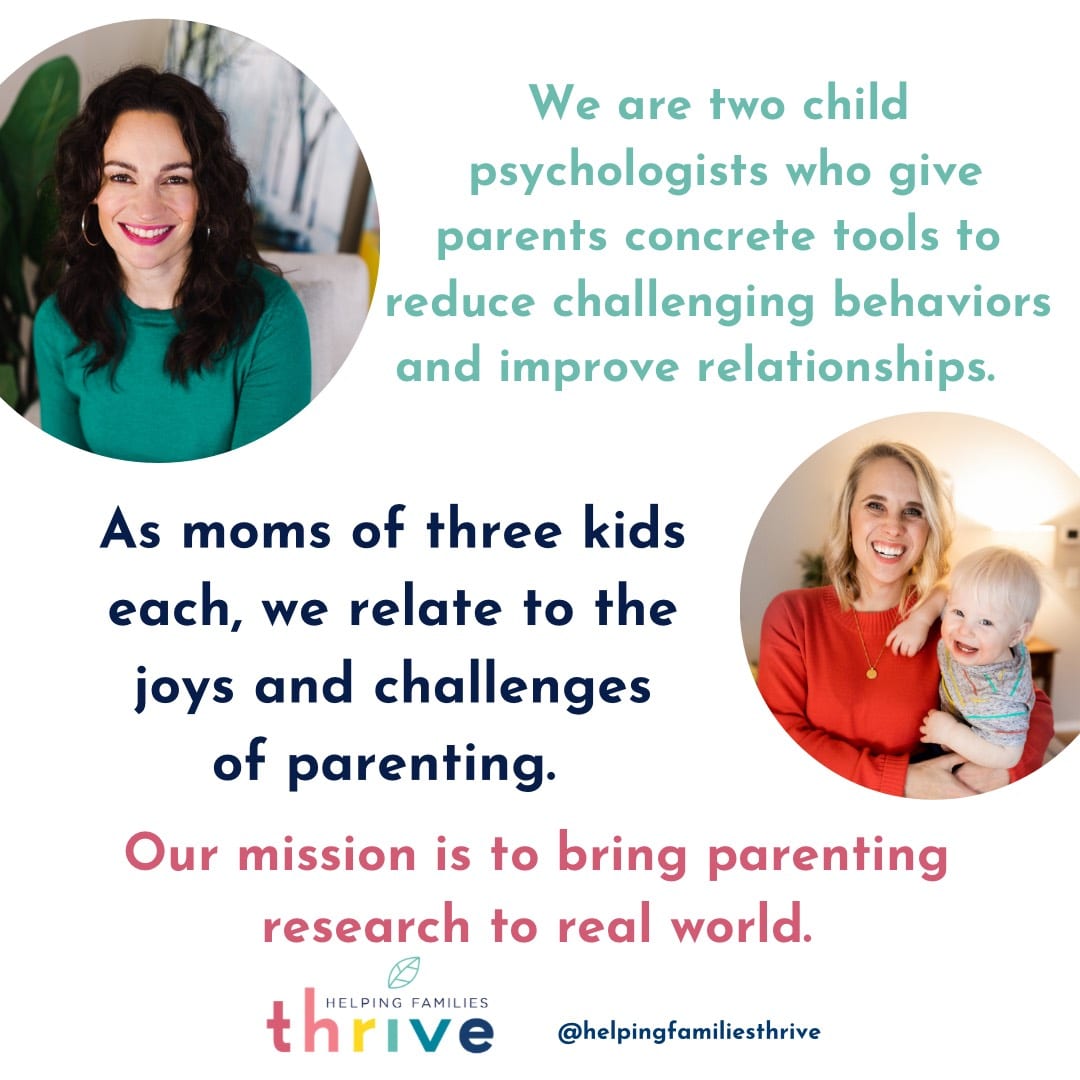 Drs. Shanna Alvarez and Jenna Elgin are the two child psychologists behind Helping Families Thrive. Their mission is to bring parenting science to the real world. As moms of 3 kids each, they relate to the struggles and joys of parenting. They want to bring the gap between the information most parents have access to and the rigorously researched tools they have from their training to bring parents real peace of mind. To achieve this goal, they've created Parenting Essentials, a comprehensive parenting course for children 2-10 that puts the power of the most studied evidence-based parenting programs in the palms of parents' hands.
For more information on Helping Families Thrive, or to enroll in their Parenting Essentials course – take a look here: www.helpingfamiliesthrive.com
And don't forget to use code HFTLITTLEEATER for 20% off your purchase!
Find them on Instagram: @helpingfamiliesthrive
Skip To…
What are the different types of parenting styles (8:54)
Tips for authoritative parenting (19:55)
How to respond to toddler protests at mealtimes (24:39)
Using praise during mealtimes (31:15)