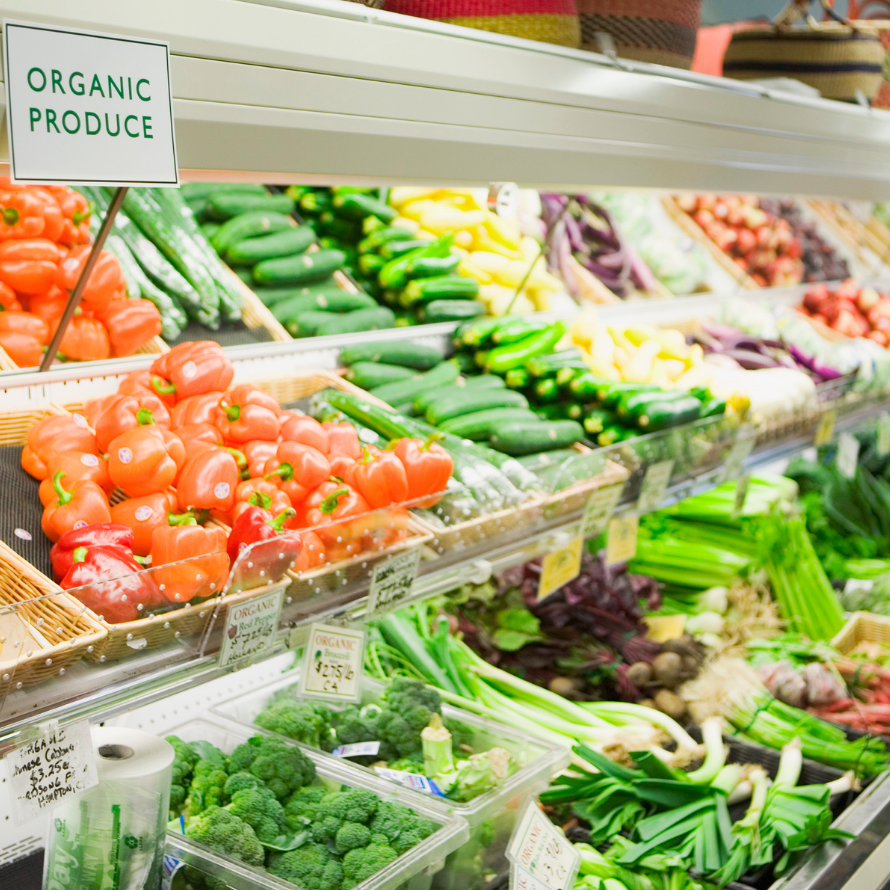 Podcast: Play in new window | Download (Duration: 24:37 — 21.0MB)
Subscribe: RSS
In this episode, I'm giving you all the information you need in order to decide if you should buy organic food for your family. Maybe you've noticed that a lot of baby food packages tout the organic label in the baby food aisle, but is organic really better?
We'll chat about the differences between organic and non-organic foods, and get into the pros and cons. I'll also share some tips to find balance between organic and non-organic, like buying fresh organic fruits and veggies when they're in season and more reasonably priced. And, when they're out of season, substituting them with something else to help with the costs. Additionally, we'll talk about pesticide residues, and I'll give you the lowdown on which fruits and veggies are likely to have the highest levels.
As always if you get any value from this episode please leave me a rating and review on Apple Podcasts! Without these it's really hard for me to reach more parents like yourself, and I really want to help as many parents as I can – so please leave your thoughts, share about it, and subscribe.
Additional Resources:
The Little Eaters Club has officially launched…. Yay! You'll have access to baby and toddler friendly recipes that the whole family will enjoy and an ever-growing video library covering common feeding challenges and FAQs. As well as access to resources and guides to make feeding way easier, monthly coaching calls, and a community of supportive parents!  Join in on the fun today!
LITTLE EATERS CLUB: https://mylittleeater.com/little-eaters-club/
BABY LED FEEDING COURSE: https://mylittleeater.com/baby-led-feeding/
FEEDING TODDLERS COURSE: https://mylittleeater.com/feeding-toddlers/
THE ULTIMATE GUIDE TO THE SAFEST FISH FOR YOUR BABY: https://mylittleeater.com/bestfish/
ORGANIC BLOG POST: https://mylittleeater.com/organic-foods
ORGANIC FOODS SHOPPING LIST: https://courses.mylittleeater.com/episode-54-organic-foods
Skip To…
Defining organic and non-organic foods (2:21)
What are the risks of consuming foods with pesticide residues? (4:24)
Let's talk about Glyphosate (8:40)
So, should you choose organic food? (10:50)
Tips for finding a balance between organic and non-organic (15:49)
Shopping guide for pesticides in produce (17:26)
Final thoughts (20:52)