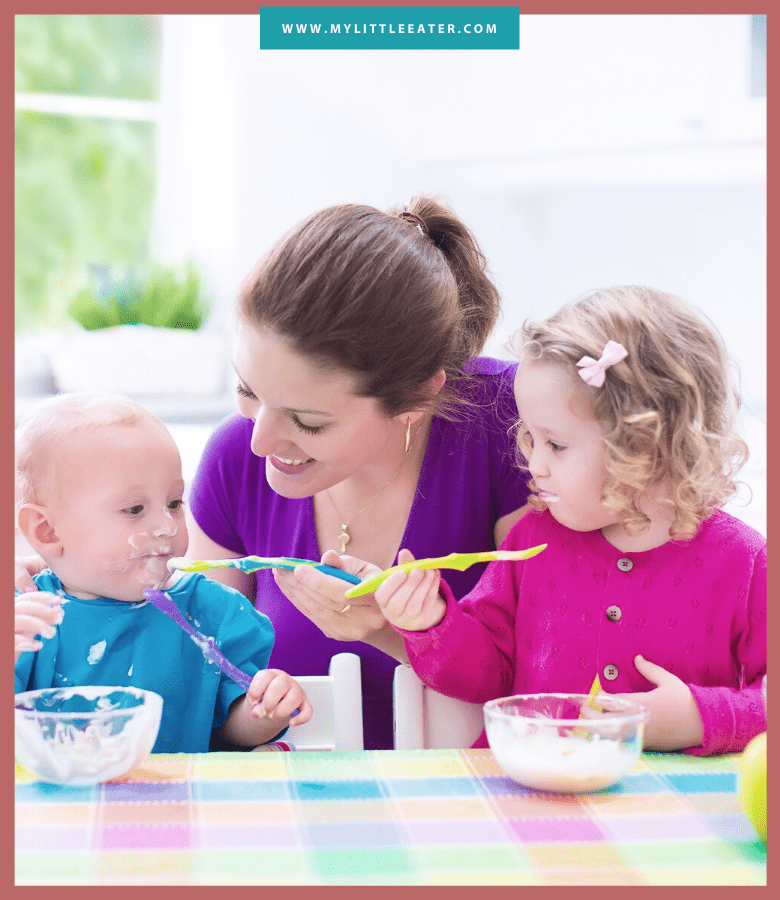 Podcast: Play in new window | Download (Duration: 20:31 — 18.5MB) | Embed
Subscribe: Apple Podcasts | Android | Google Podcasts | Stitcher | Spotify | RSS
In this episode of "The My Little Eater Podcast", I address today's troublesome reality for many parents around the world dealing with the effects of this pandemic. If you are struggling with meal ideas, how to respond to your child when they want their tenth snack of the day, or what to do if you run out of your child's safe foods – you NEED to listen to this episode! I address your fears and anxieties, while providing tangible solutions that you can begin implementing right away.
If you are still worried about what to cook during this pandemic, or how to prepare healthy, delicious meals with limited ingredients, after listening to this episode, I have a blog post for you. Take a look at "Family Friendly Meal Ideas to Make Out of Common Pantry Items" – it's written specifically for our current reality and can even give you tips on what to include on your next grocery order! (https://mylittleeater.com/pantrymeals/)
I'm always here to help, and if you enjoyed this episode, please remember to leave me a rating and a review on Apple Podcasts, spread the word, and share this episode with a friend who may need it.
Additional Resources:
Do you have a toddler that is starting to show signs of picky eating behaviour? Are you struggling with how to respond to your toddler's snack demands, picky eating habits, or meal refusals? Did you listen to this podcast and think: "give me more info!"? Then you need my Feeding Toddlers online course! (https://courses.mylittleeater.com/feedingtoddlers)
Skip To…
Our current reality (0:47)
Problem #1: Snacks all day (4:58)
Problem #2: What to cook (9:01)
Problem #3: Running out of a picky eater's safe food (13:45)