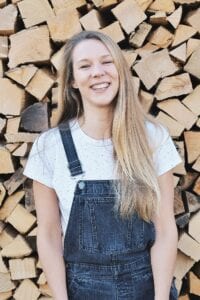 Podcast: Play in new window | Download (Duration: 31:57 — 28.6MB)
Subscribe: RSS
In today's episode, I speak about a topic that is close to my heart – raising our kids to have a positive body image – with Verena Dickson. Verena is the owner of Kinder Nutrition, and is a Registered Nutritionist that specializes in child nutrition. We'll be talking about why weight does not equate to health, how to speak about bodies in a neutral way, how important it is to address these issues within yourself first, and what you can teach your child to do if someone comments on their weight/image.
I know, lots to unpack here, but this topic is so incredibly important. Think about struggles that you have maybe experienced throughout your life. Have you ever looked in the mirror and not liked what you saw? Have you ever put yourself down, or decided not to wear something, because it just didn't look "right" on your body? Same. So please listen to this episode. We are sharing some great concepts and tips that you can apply with your children beginning in early toddlerhood. That's right – toddlers – start this now and get them set up for a lifetime.
If you get value from this episode, please subscribe, rate, and review it at Apple Podcasts. And, feel free to let me know… was this content something that you would like to hear more info about? Did it resonate with you? Follow this link and tell me what you want to hear about next! (https://form.asana.com?hash=637ba960206da82669d082ca17b976d3237288d5805d908450d012018b58899e&id=1163605392084654)
Additional Resources:
Looking for more of Verena's awesome content? Check out her blog to see content ranging from "3 secrets to raising body confident kids" to "Top 10 super quick and easy family meals". (https://kinder-nutrition.com/blog/)
You can also find Verena's list of recommended resources for kids, as discussed on the episode, here: https://kinder-nutrition.com/free-resources-for-kids/.
Verena's Bio: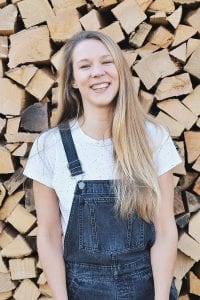 Verena Dickson is a registered nutritionist specializing in child nutrition, and is the founder of Kinder Nutrition. Her aim is to dispel some common myths and replace some misplaced practices relating to children's eating habits and body image so that children develop a natural, relaxed relationship with food and their own bodies.
Most of us grew up watching our mums complain about their tummy fat and jumping from one diet trend to another. This certainly didn't help with the development of our own body image. The message that thin means worthy has been ingrained in us and is often hard to let go. But our children today are subject to even more intense pressures than previous generations. Verena has a very gentle, respectful approach to building body confidence in children that can be applied from a very young age. She has helped many families across the UK with issues like weight concerns, overeating, under eating, and many more.
Skip To…
Meet Verena (1:58)
Weight does not equate to health (7:23)
Words/phrases/actions to be aware of (14:24)
How to respond if your child asks: "Am I fat?" (19:24)