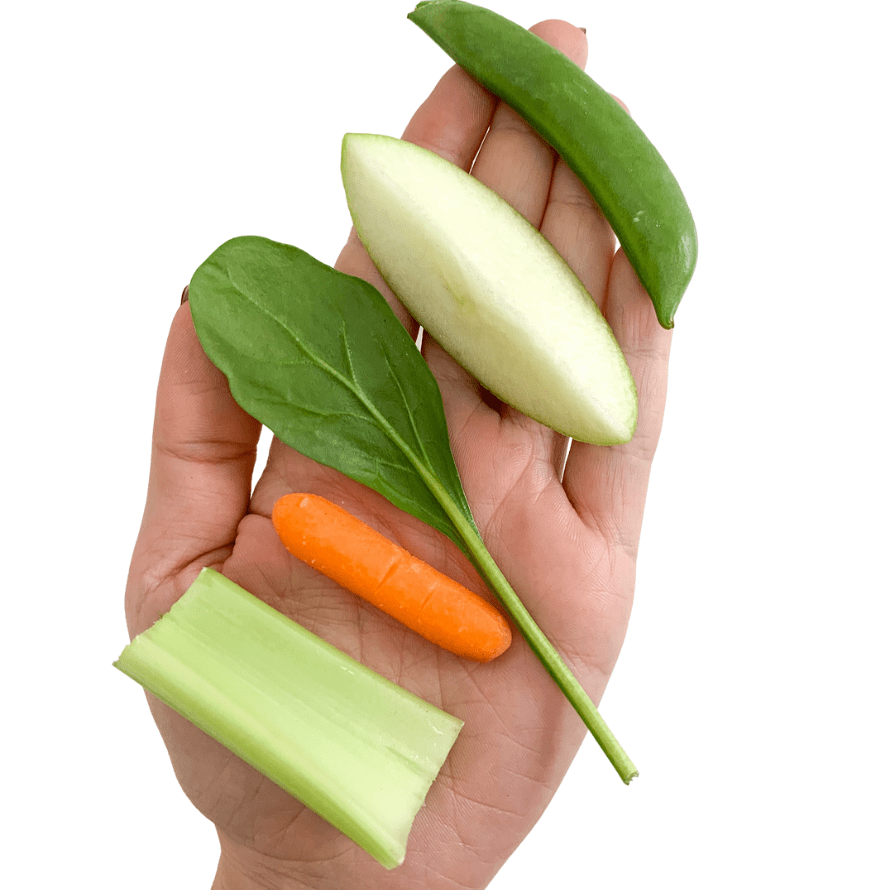 Podcast: Play in new window | Download (Duration: 23:27 — 19.2MB)
Subscribe: RSS
In this episode, I chat about choking hazards – this is a hugely terrifying topic for many parents, and I really want you to feel confident that you're offering food in a safe way for your babies and toddlers! One of the most common questions I get about choking hazards is when certain foods are considered safe….when are the suggested modifications no longer necessary?
Today, I dive into this for you, and explain everything from what the current recommendations are, and how foods made the top choking hazards list, to when I recommend reducing modifications, why you should, and how to actually do this in a safe way. I even provide you with numerous examples of a step-by-step process for how to do this, using specific choking hazards.
As always, if you get value from this episode, please subscribe wherever you listen so you never miss one! And don't forget to leave me a rating and review on Apple Podcasts – I read every single one and they truly mean so much to me (and I even use them for future episode topics so leave me what you'd like to hear about too!).
Additional Resources:
BABY LED FEEDING COURSE: https://mylittleeater.com/baby-led-feeding/
FEEDING TODDLERS COURSE: https://mylittleeater.com/feeding-toddlers/
SAFE BEGINNINGS ONLINE COURSE (USE CODE MYLITTLEEATER): https://safebeginnings.thinkific.com/courses/infant-child-cpr-choking-and-injury-prevention?ref=db040c
CHOKING PREVENTION: https://mylittleeater.com/choking-prevention/
MORE ON CHOKING HAZARDS: https://mylittleeater.com/choking-hazards-for-babies-and-toddlers/
Skip To…
What are the current recommendations? (1:16)
Factors to consider before stopping modifications (5:03)
How to gradually let go of modifications (8:56)
How are things chosen as choking hazards anyways? (18:46)
---
Some of the links on this page are affiliate links. That means, I get a small commission if you purchase through this link. However, I make it a point to only share tools and resources I truly love and use.