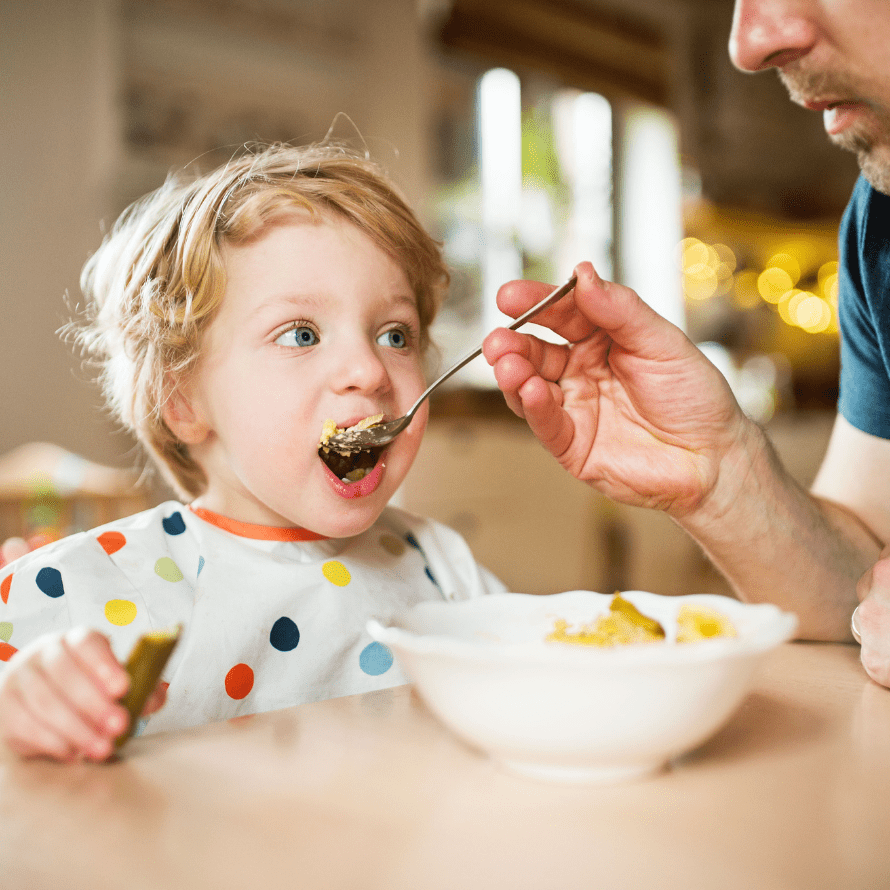 Podcast: Play in new window | Download (Duration: 23:29 — 19.2MB)
Subscribe: RSS
In this episode, I'm talking about what to do when your toddler won't feed themselves. Sometimes your toddler hasn't been given a chance to feed themselves because maybe you thought they weren't taking in enough nutrients on their own, or they were sick and you needed to give them some extra help until they recovered. The fact is, now they've come to expect you to feed them, and they aren't interested in doing it themselves. So regardless of why it happened in the first place, we need to break the cycle and get your toddler to feed themselves soon!
I'm sharing 6 great tips that can help you progress from you feeding your toddler…to them feeding themselves! Pick one or two tips to try first, and remember to be consistent. Be gentle with yourself, and with your toddler. It's probably going to take some time, but with consistency, your child will develop the desire to feed themselves on their own.
If you get any value from this episode, please leave me a review at Apple Podcasts. I would really appreciate it, and it helps get this podcast out to other parents like you to help them with feeding their toddlers too! Also, please subscribe to get notified when new episodes come out.
Additional Resources:
If you're interested in learning more about how to confidently feed your toddler, manage picky eating, and raise a healthy, adventurous eater, then my Feeding Toddlers Course is for you. Sign up today for a step-by-step plan on how to feed your toddler.
FEEDING TODDLERS COURSE: https://mylittleeater.com/feeding-toddlers/
Get out of that mealtime rut! Download this free 7-day meal plan for easy to make, healthy, completely balanced, dietitian approved meals designed for your toddler.
FREE 7 DAY TODDLER MEAL PLAN: https://courses.mylittleeater.com/7-day-toddler-meal-plan
Skip To..
Tip #1: Communicate with your child (9:07)
Tip #2: Give them familiar foods (13:51)
Tip #3: Try self-feeding at one meal per day (15:20)
Tip #4: Have your child feed a stuffy or doll (17:07)
Tip #5: Take your time when feeding them (18:05)
Tip #6: Hand-under-hand method (20:20)