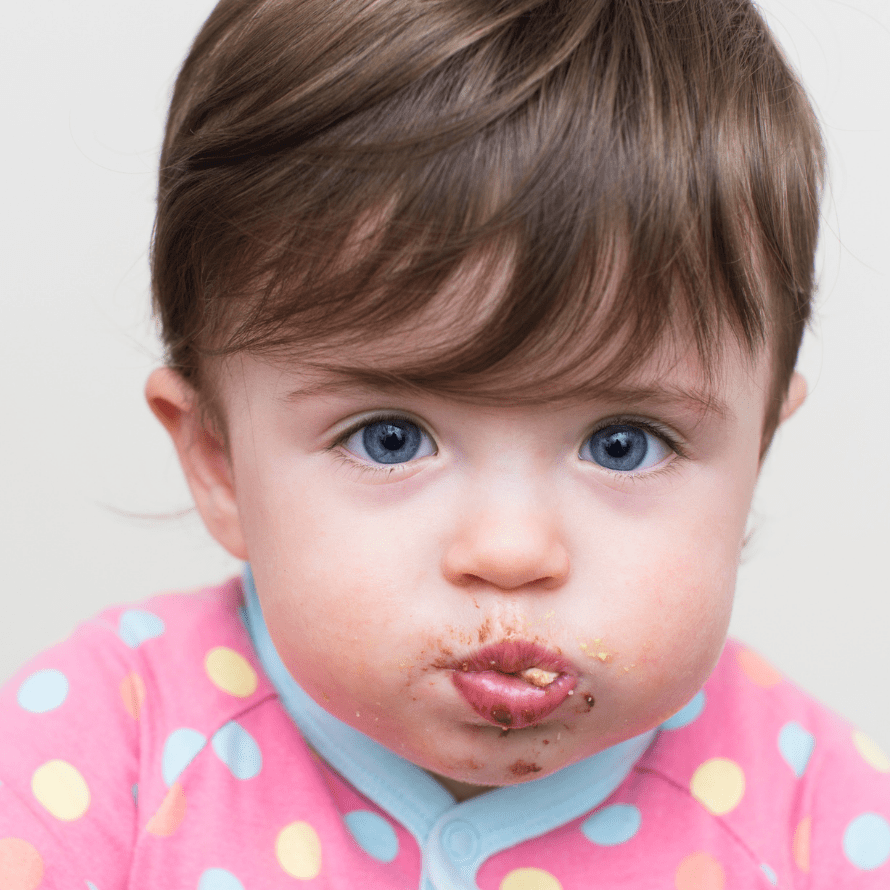 Podcast: Play in new window | Download (Duration: 20:31 — 16.6MB)
Subscribe: RSS
In this episode, I break down a very common concern among parents….mouth stuffing! I'm willing to bet that at one point or another you've seen your baby or toddler with cute little "chipmunk cheeks". But, that moment of "Aww they're so adorable!" is quickly replaced with panic when you think about how much food they've stuffed into their mouth, and how unsafe that must be for them!
That's why I wanted to take some time and really break this problem down so we can understand why this happens, the purpose that it serves (there are some pros to this, so stay with me!), how we can help them get through this phase, and what we can do to discourage this behaviour when we witness them doing it. I'm covering it all in this episode, so get ready to take some notes because this short episode is jam-packed (kinda like your baby's cheeks 😉 ) with lots of tips!
If you get value from this episode, please remember to leave a rating and review at Apple Podcasts – I read every single one – and don't forget to subscribe while you're there. Finally, pass along this info to your friends, like I said, I'm willing to bet almost every parent has seen this before, so they'll benefit from these tips too.
Additional Resources:
For all the information you could ever need to start solids with your baby, check out my Baby Led Feeding online course. This will show you how to feed your baby from 6 to 12 months in a way that will set them up for a lifetime of healthy eating, and can actually help prevent picky eating!
BABY LED FEEDING ONLINE COURSE: https://mylittleeater.com/baby-led-feeding/
If you're already into the toddler stage, or close to it, and you want to know how to handle the changes that happen in toddlerhood, as well as be prepared to prevent or manage picky eating, check out my Feeding Toddlers online course. This gives you all the steps you need to begin enjoying happier mealtimes with your toddler!
FEEDING TODDLERS ONLINE COURSE: https://mylittleeater.com/feeding-toddlers/
MORE ON MOUTH STUFFING: https://mylittleeater.com/troubleshooting-common-feeding-issues-mouth-stuffing-huge-bites-and-more/
AMAZON SHOP (CANADA): https://www.amazon.ca/shop/mylittleeater
AMAZON SHOP (US): https://www.amazon.com/shop/mylittleeater
Skip To…
Why do babies over-stuff their mouth? (1:54)
How to help your baby build oral-awareness (5:22)
How to help them when they do over-stuff their mouth (9:22)
How to teach your baby or toddler to take smaller bites (11:44)