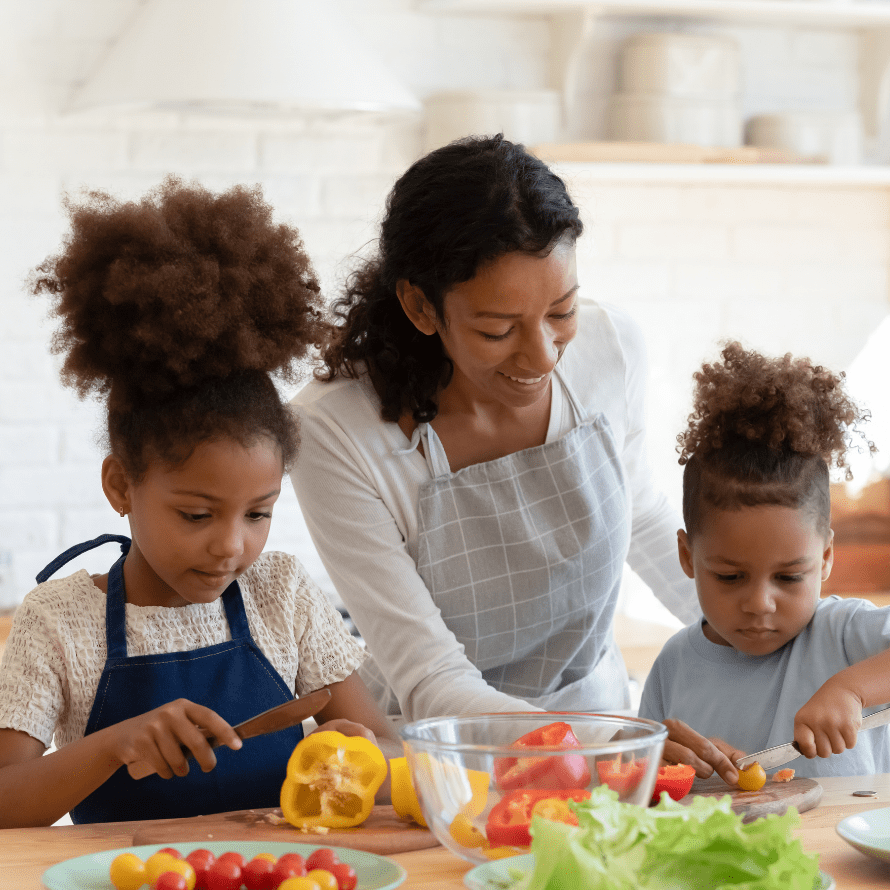 Podcast: Play in new window | Download (Duration: 25:19 — 18.1MB)
Subscribe: RSS
This week's episode is all about getting your kids cooking, and I couldn't think of a better person to help me cover this topic than Katie Kimball of Kids Cook Real Food. Katie and I both agree – getting your kids in the kitchen as early as possible (and safely of course) can have SO many benefits, and instill lifelong skills that will follow them and flourish as they grow.
I know from experience the benefits my family has had with getting my kids in the kitchen as early as I could! My boys can both cook exceptionally well (arguably better than me, but don't tell them that) and I can say confidently it's because I always included them during meal prep, even with the little tasks. Listen in to learn about the most popular question Katie and I get – what age can I start involving my child? Plus, what tasks they can do, how to progress and grow their cooking skills and how to entice them to get involved when they don't seem interested. Ps. if you have a picky eater, this episode has some helpful tips for you too 🙂
If you found this episode or any of my episodes helpful, and you know other parents will benefit from them, head over to Apple Podcasts and leave a review, I'll be forever grateful! Reviews help make sure the episodes make it to parents just like you, who want to raise a happy, healthy eater!
---

♥ Listen on Apple Podcasts                 ♥ Listen on Spotify                 ♥ Listen on Google Podcasts
---
Additional Resources:
For all the information you could ever need to start solids with your baby, check out my Baby Led Feeding online course. This will show you how to feed your baby from 6 to 12 months in a way that will set them up for a lifetime of healthy eating, and can actually help prevent picky eating!
BABY LED FEEDING ONLINE COURSE: https://mylittleeater.com/baby-led-feeding/
If you're already into the toddler stage, or close to it, and you want to know how to handle the changes that happen in toddlerhood, as well as be prepared to prevent or manage picky eating, check out my Feeding Toddlers online course. This gives you all the steps you need to begin enjoying happier mealtimes with your toddler!
FEEDING TODDLERS ONLINE COURSE: https://mylittleeater.com/feeding-toddlers/
Katie's Bio: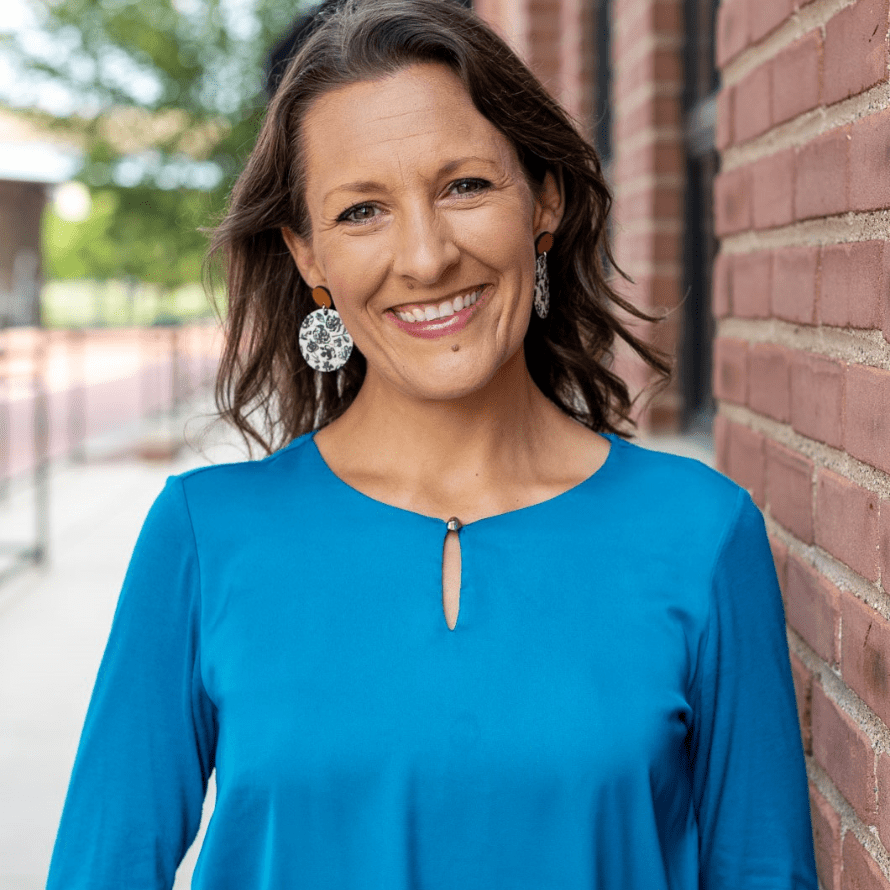 Katie Kimball, the national voice of Kids Cook Real Food, is a blogger, TEDx speaker, former teacher, and mom of 4 kids who founded the Kids Cook Real Food eCourse, recommended by The Wall Street Journal in 2020 as the best online cooking class for kids. Her blog, Kitchen Stewardship helps families stay healthy without going crazy, and she's on a mission to connect families around healthy food, raise critical thinking skills using the lab of curiosity that is the kitchen, and grow the Kids' Meal Revolution where every child learns to cook.
If you want to learn more about the Katie's Kids Cook Real Food eCourse, find some cooking tutorials to get your kids cooking, teach your child safe knife skills or look at her Cookbook, find all the info you need on her website! https://kidscookrealfood.com
Skip To…
The inspiration behind Healthy Kids Cooking (3:17)
Age appropriate kitchen tasks for your child (7:36)
Skills to teach your kids in the kitchen (13:51)
Breaking down tasks so they're more manageable for your little one (18:05)
Strategies to help when your child doesn't want to take part (20:31)