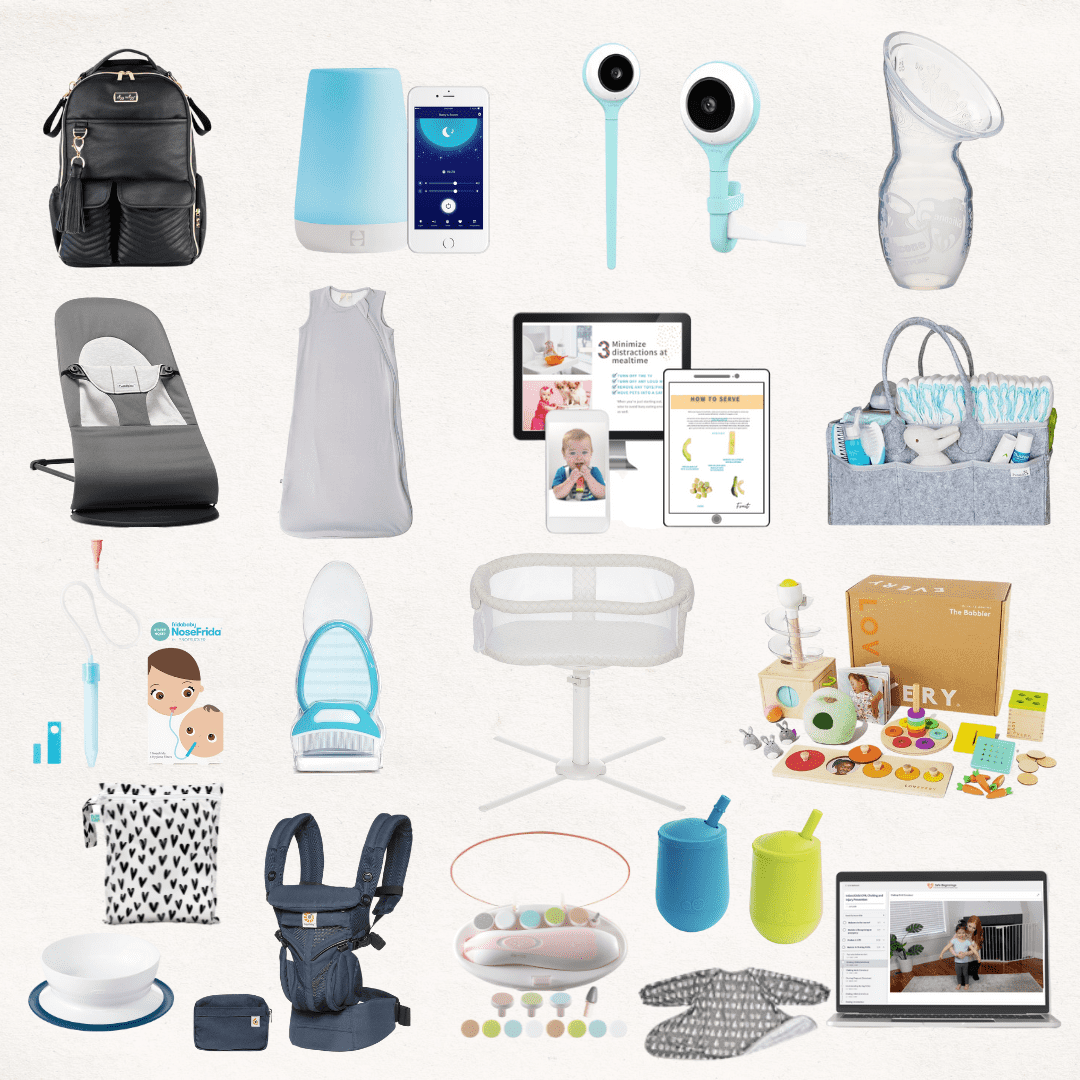 Podcast: Play in new window | Download (Duration: 36:40 — 29.9MB)
Subscribe: RSS
In this episode I'll be giving you a breakdown of all my favorite baby products out there! As a new mom, it can be so hard to navigate the massive amounts of products for your baby that are on the market. And trust me, marketing of these products makes you feel like you should buy them all because you "might" need them! But, which ones do you really need? Which is a waste of money? I've done the guessing work for you!
I've vetted each of these products myself, and go into detail on which products I know are useful as a new mom, and which ones are a money grab! We'll be chatting about everything from baby monitors, sleep sacks, bouncers, breast pumps and bassinets, right down feeding accessories and of course my Baby Led Feeding online course. 
All the products I talk about in this episode can be found in either of my Amazon Shops linked in the "Additional Resources" section below! If you prefer to read about all my must-have products, make sure to check out my blog post that includes all the links to every single product mentioned here too! 🙂
---

♥ Listen on Apple Podcasts                 ♥ Listen on Spotify                 ♥ Listen on Google Podcasts
---
Additional Resources:
Don't forget about my amazing Black Friday sale going on NOW! Both my Baby Led Feeding online course and my Feeding Toddlers online course are both 25% OFF until Monday November 29th! Don't miss out on the biggest sale of the year! 
BABY LED FEEDING ONLINE COURSE: https://mylittleeater.com/baby-led-feeding/
FEEDING TODDLER ONLINE COURSE: https://mylittleeater.com/feeding-toddlers/
CANADA AMAZON SHOP: https://www.amazon.ca/shop/mylittleeater
US AMAZON SHOP:  https://www.amazon.com/shop/mylittleeater
ULTIMATE LIST OF MOM AND BABY GIFTS 2021: https://mylittleeater.com/ultimate-list-of-mom-and-baby-gifts-2021/
SAFE BEGINNINGS INFANT CPR: https://safebeginnings.thinkific.com/courses/infant-child-cpr-choking-and-injury-prevention?ref=db040c
Use code mylittleeater to get 20% off the CPR course!
BIBADO BIBS: https://bibado.co
Use code MYLITTLEEATER to get 10% your entire order or MLEBOGO to get 50% off one bib when you buy two. 
Skip To…
Sound Machines (2:45) 
Baby Monitors (3:39) 
Breast Pump (9:11) 
Baby Bouncer (10:34) 
Diaper Organizer (12:18) 
Wet Bag (13:37)
Diaper Bags (14:51) 
Electric Nail File (16:34) 
Baby Freda Products (17:26) 
Sleep Sacks (20:37)
Bassinet (22:08) 
Baby Carrier (23:12) 
Infant Courses (24:09) 
Feeding Accessories (29:20)