Maybe you or a friend are pregnant right now or already had your babies and need to know what to prepare for in the months ahead. I'm giving you my best gift recommendations for a baby shower, Christmas or just cause you need it items to buy based on things I used for my kids (as a mom of two), plus really strong recommendations that I've gotten from my Instagram audience and from my mom friends!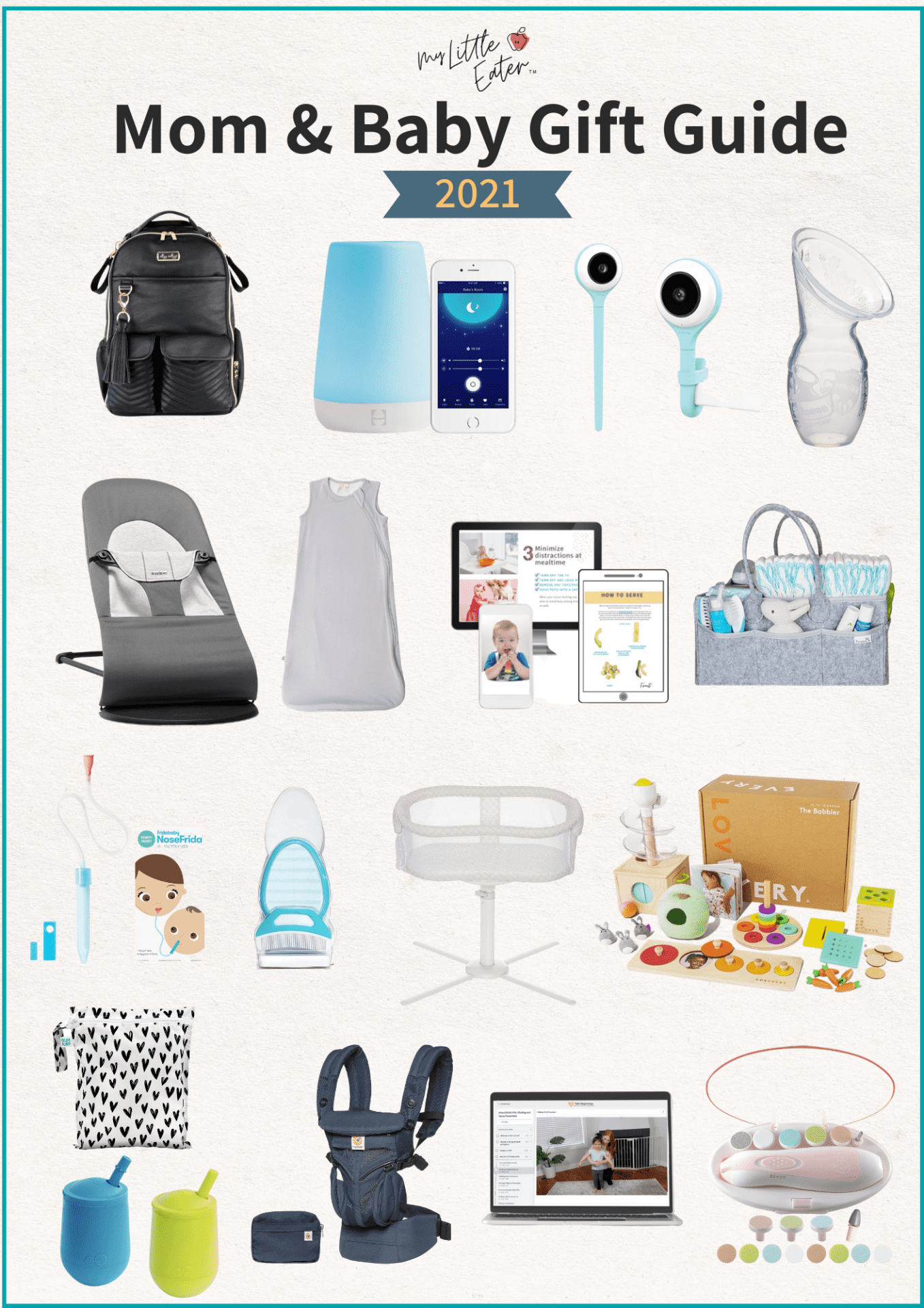 Hatch baby rest sound machine – $99.99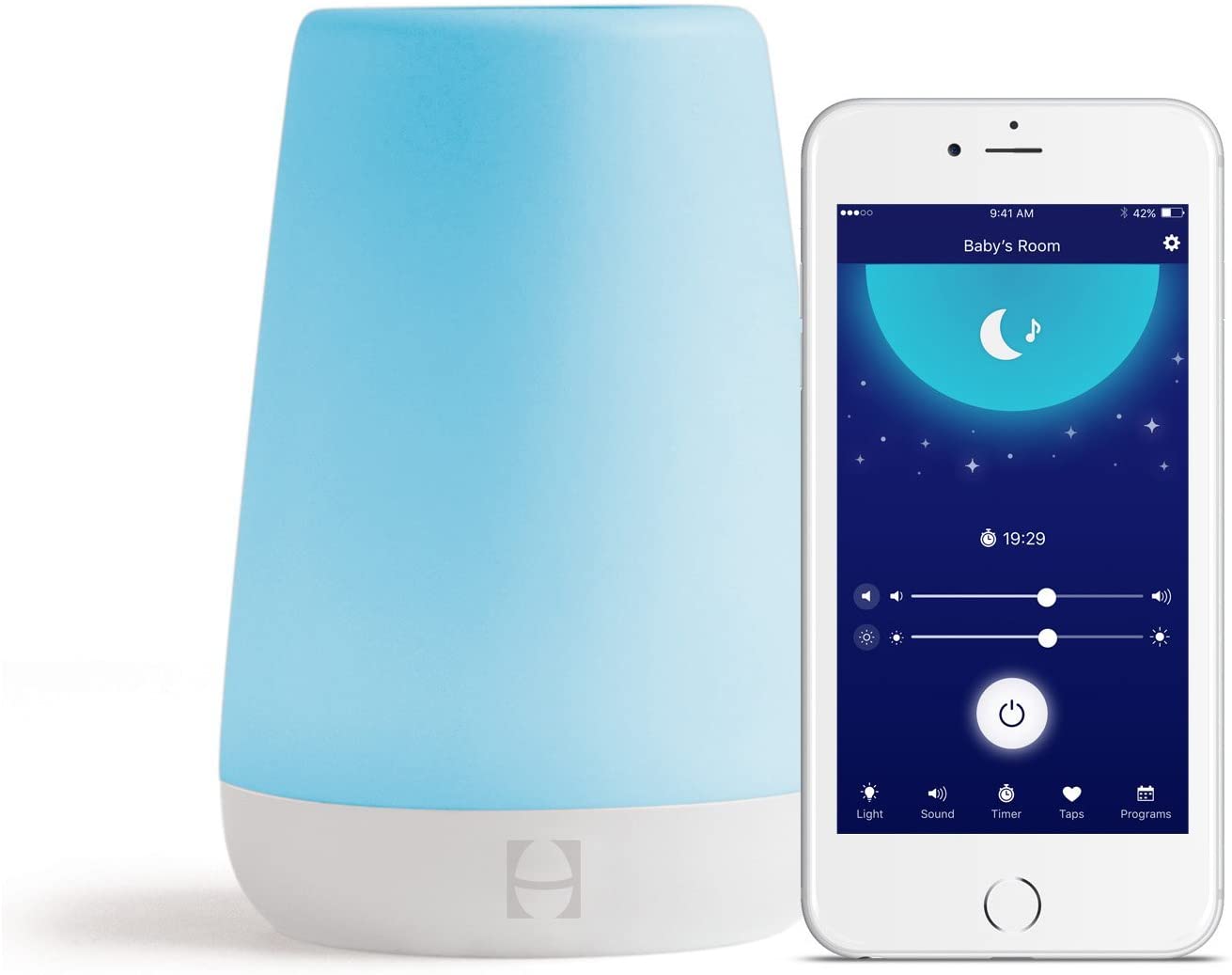 Buy here:  Amazon Canada/Amazon US
Why I love it: 
It's a night light, sound machine, and time-to-rise alert (aka alarm clock!) in one easy-to-use device that you can control from your phone! 

Modern and clean looking – can fit with any room style.

Customize color, brightness, sound, and volume level.

Set programs to turn off and on automatically based on your family's sleep schedule.

Grows with your child's needs – providing soft light and white noise for midnight newborn feeding sessions, the comfort of a nightlight for a preschooler, plus a time-to-rise setting for your older child!
Lollipop baby monitor – $240.58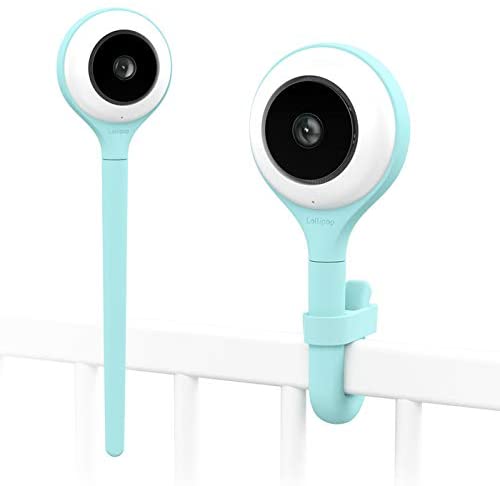 Buy here: Amazon Canada /Amazon US
Why I love it:
Can bend the tail and wrap the camera anywhere.

Can watch your baby from anywhere – even outside the home! Simply connect your baby camera to your phone using our app Lollipop. Very comforting to have as a parent.

Crying detection, Noise detection, Crossing detection, Push to talk, Built-in Sound Machine, Advanced Night Vision. 

High Sound Quality.

Very clear.

Can save videos and watch videos back 24 hours (or more!) and see your baby's sleep/waking patterns. Perfect for sending videos to your pediatrician, sleep consultant, partner etc.

White noise machine built in.
Haakaa Silicone Breast Pump – $18.99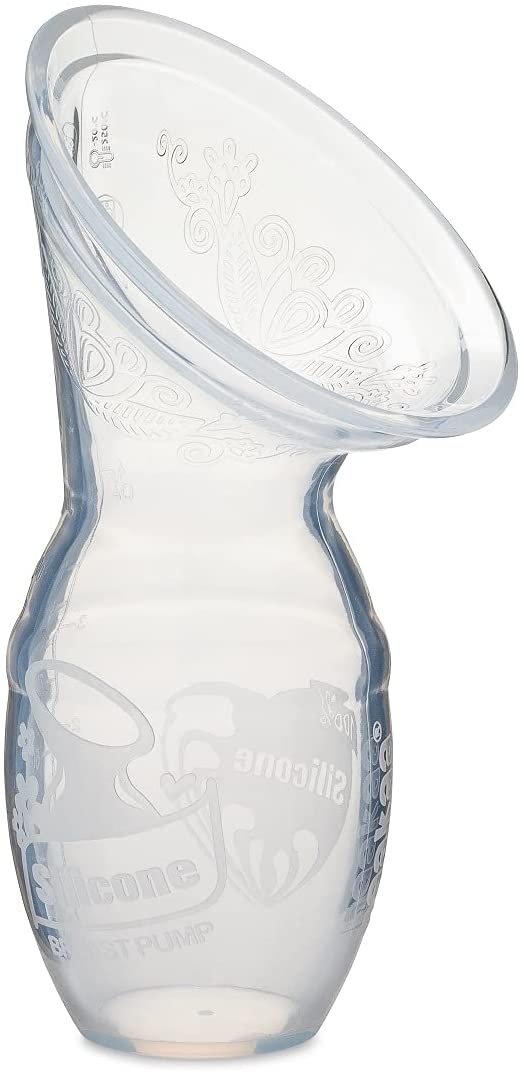 This was the #1 most recommended item from everyone on IG, email list, people I knew, MLE staff etc! 
Buy here: Amazon Canada /Amazon US
Why I love it:
It's a silicone breast pump/attachment that catches any letdown and allows you to discretly express anywhere by just suctioning onto the breast!

Especially helpful if your breasts are engorged and you need to express to relieve yourself and to help baby latch onto the breast better. 

If you're pumping on one breast, put the Haakaa on the other breast to catch letdown. Saves you from a lot of mess, allows you to collect a lot of otherwise wasted milk to use for another feeding. 
Baby bjorn bouncer – $249.99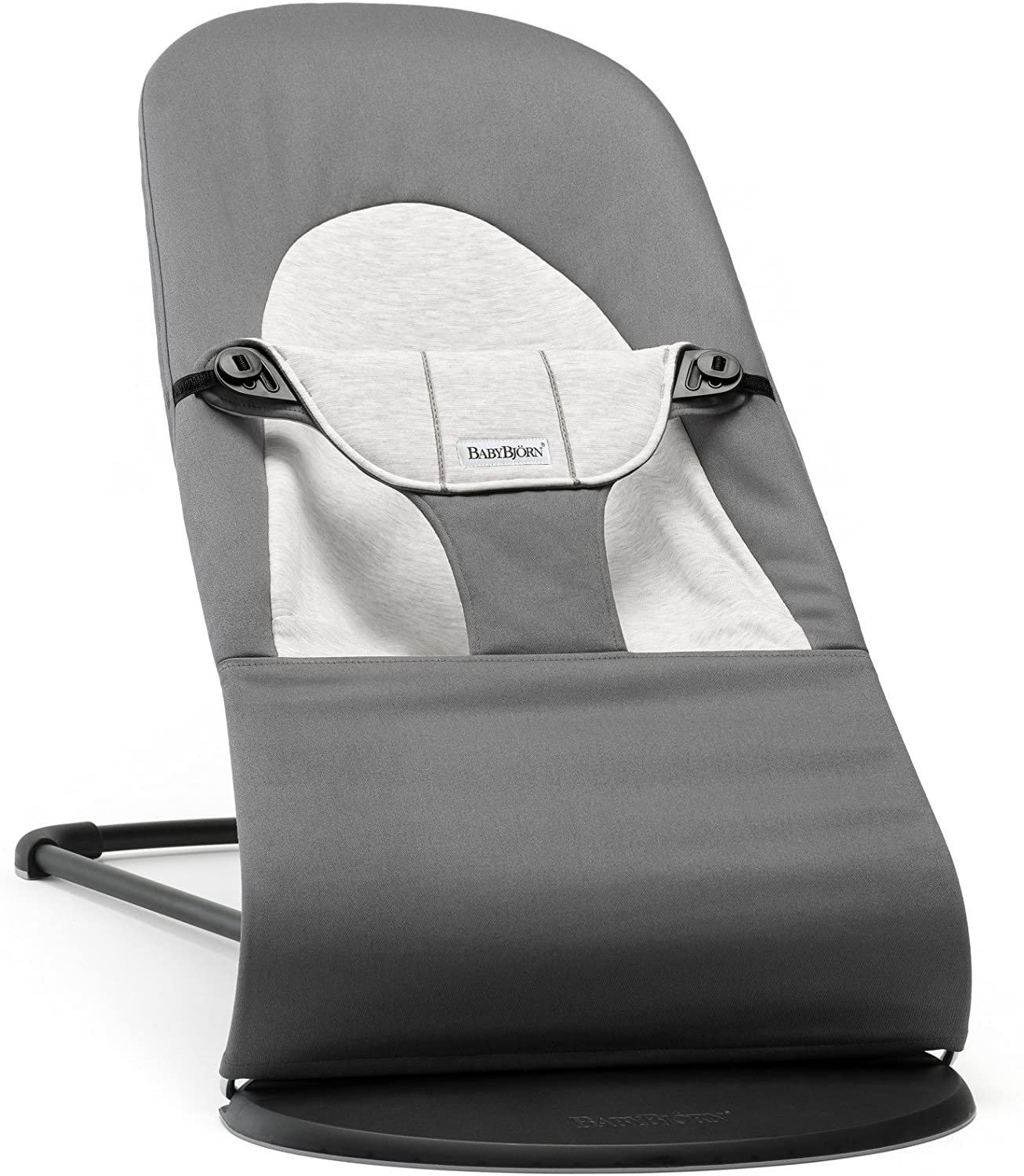 Amazon Canada (grey)/Amazon Canada (pink) Amazon US (grey)/Amazon US (pink)
Not an unnecessarily fancy bouncer – which I love! No batteries reequired – Your child's own movements will bounce the chair. 

Simple, comfortable and so lightweight, making it portable so you can move it around the house to any room. If you're going to the bathroom, cooking in the kitchen etc. you can easily bring baby anywhere!

Grows with your baby! Once your child is able to stand and sit on their own, the Bouncer Balance Soft can be used as a chair up until the age of two.
Putska baby diaper caddy organizer – $21.97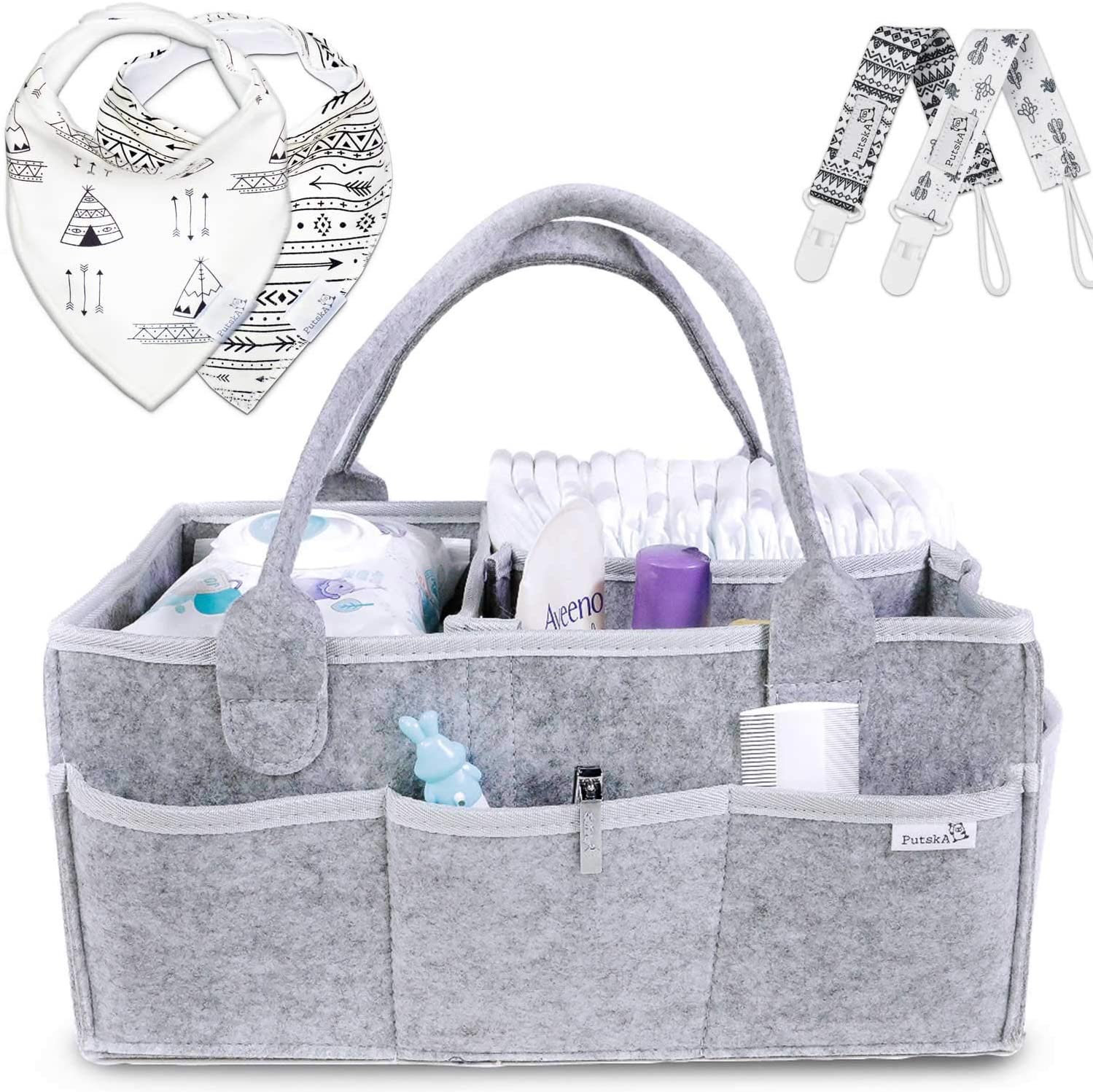 Portable fabric organizer that fits so much!

Can put diapers, washcloths, wipes, pacifiers…anything that you need (that may typically be stored in your baby's room) that you can pull out when you need their essentials (like when you want to change their diaper anywhere!) 

Easy to hide and keep out of the way (behind a sofa, etc.)
Bumkins Waterproof Wet Bag – $14.99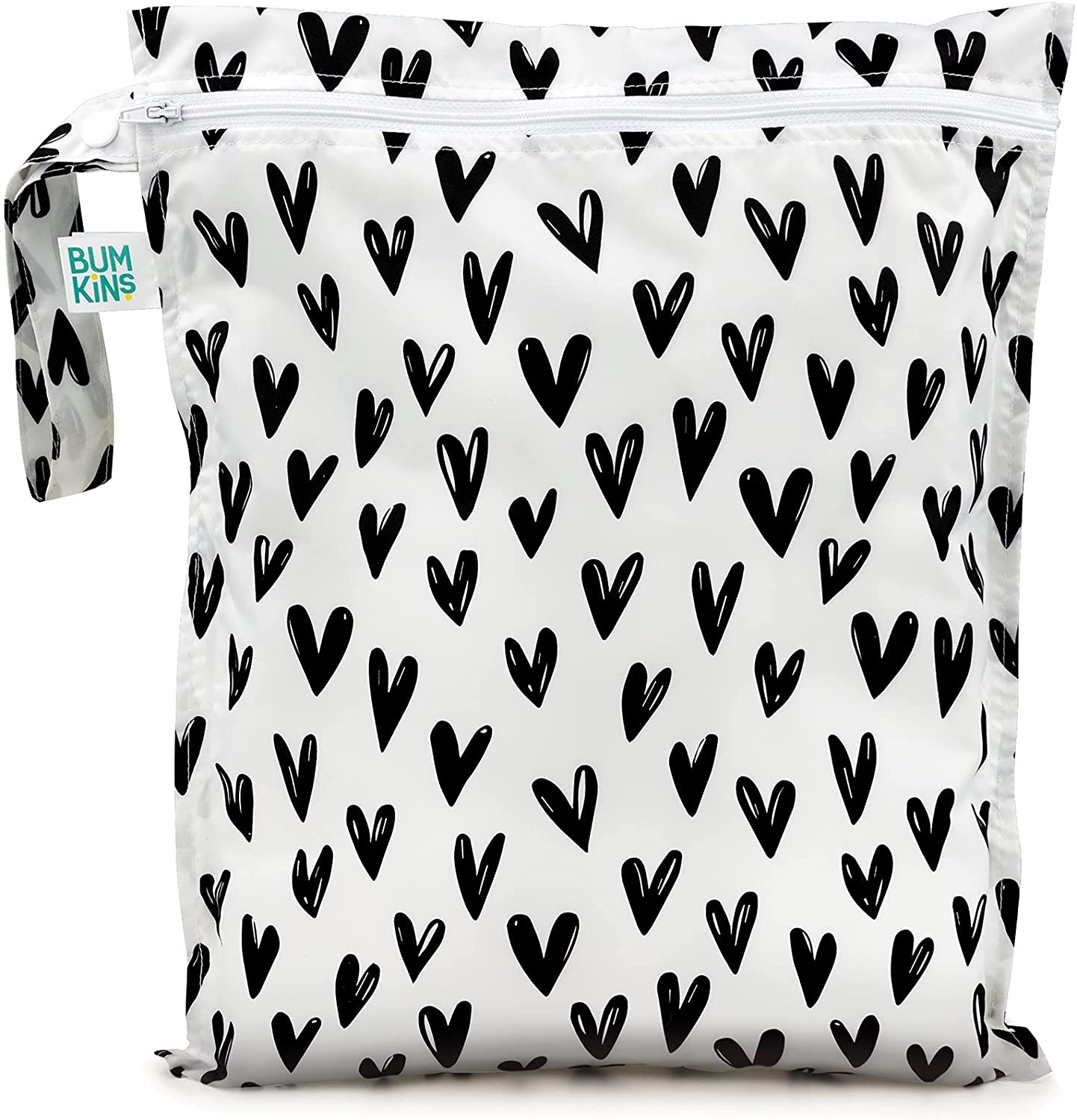 Amazon Canada/Amazon US
Why I love it:

Reusable, washable fabric bag that you can use for soiled diapers, carrying dirty clothes or wet swimwear. Take it when out on the go!
Itzy Ritzy Diaper Bag – $209.99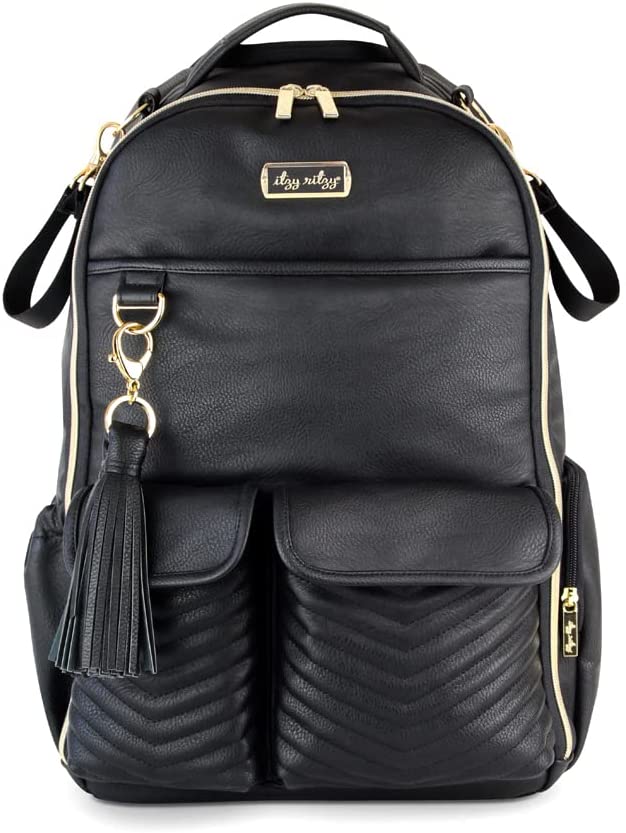 I didn't splurge on a diaper bag when I had my kids, but I regret it! It's something I carried around for years between my two kids – so if I had to do it again I'd definitely go for something more stylish.
Why I love it:
So stylish and doesn't look like a diaper bag!

Can be used outside of baby needs! Use for years to come.

All the compartments you could want –

17 total pockets – 10 internal and 7 external – including two insulated bottle pockets, a felt-lined valuables pocket and an easy-access "parent pocket"
Electric baby nail file – $25.99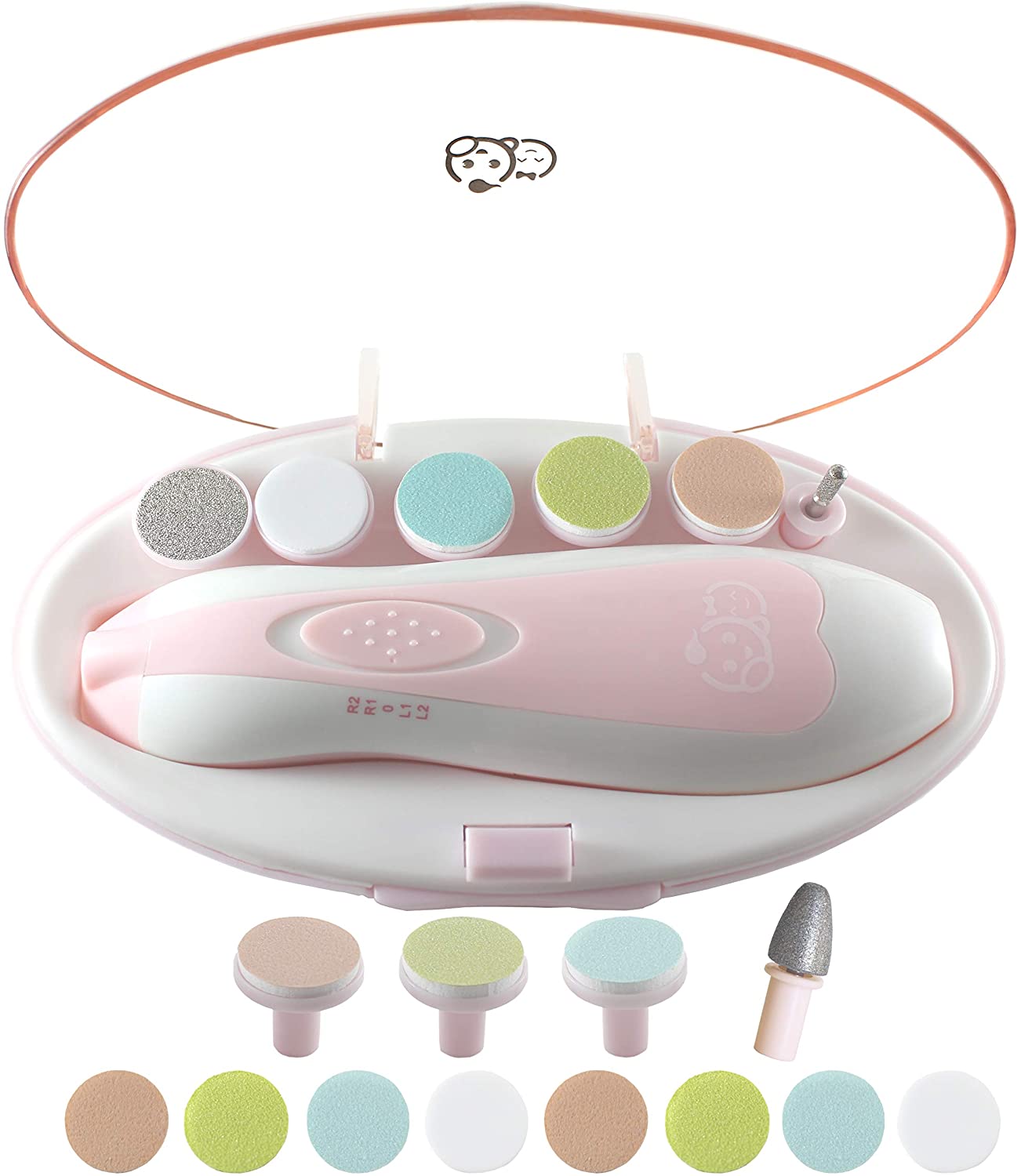 Why I love it:
Makes it SO much more of a calming and less scary process clipping your baby's teeny tiny fingernails

It's  super soft and won't damage cuticles and nail beds.
BabyFrida Dermafrida The Flake Fixer – $25.99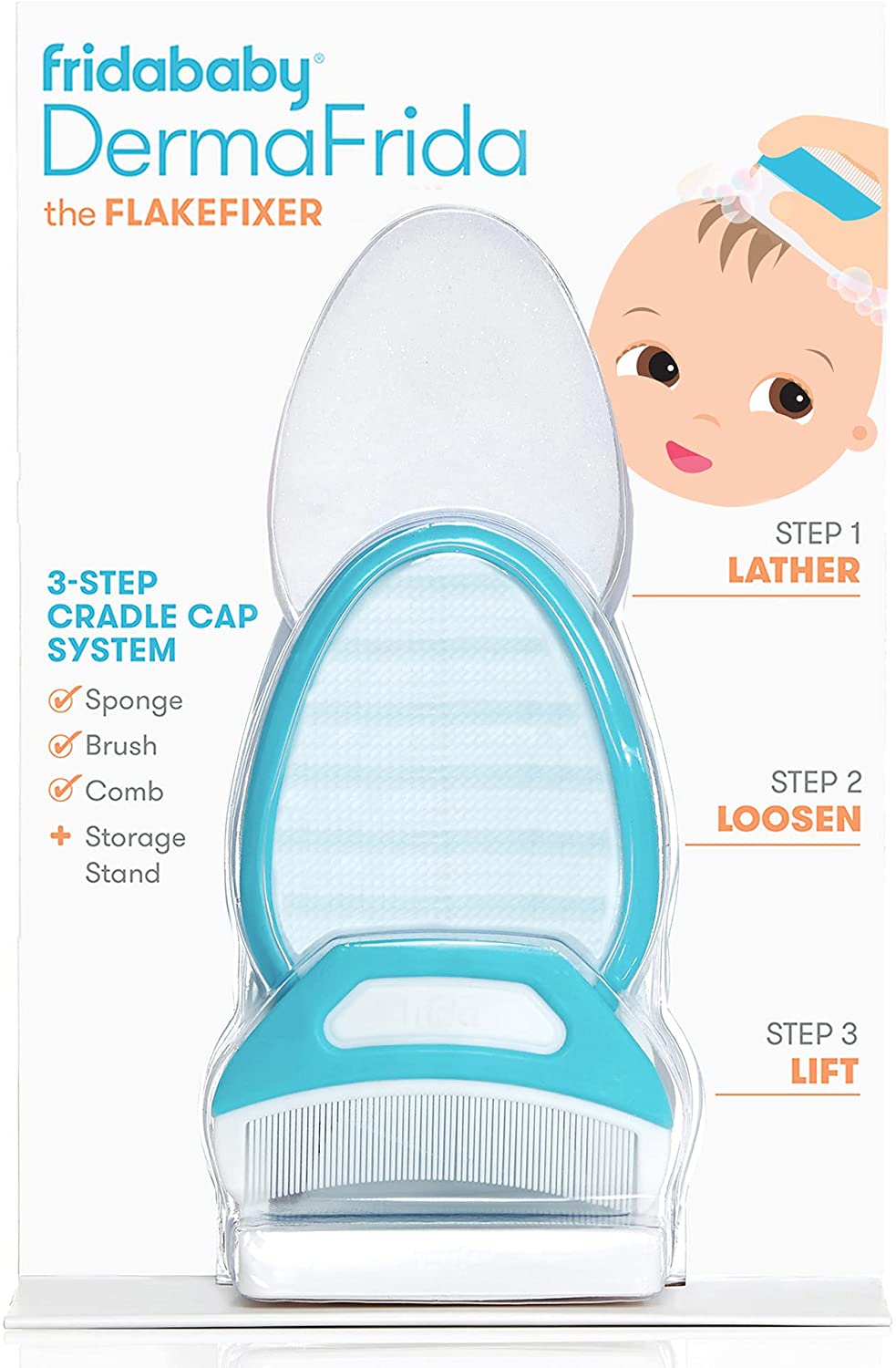 Works after one use for most! 

Works in three easy steps: LATHER: Use soft foam sponge to lather up baby's head with baby soap, cradle cap shampoo or oil. Replacement sponges available (sold separately). LOOSEN: Next loosen the flakes on baby's scalp by massaging in a circular motion with the gentle bristle brush that contours to baby's head.

LIFT: Then lift flakes away from baby's scalp and out of the hair with the fine tooth comb.
FridaBaby NoseFrida The Snot Sucker  –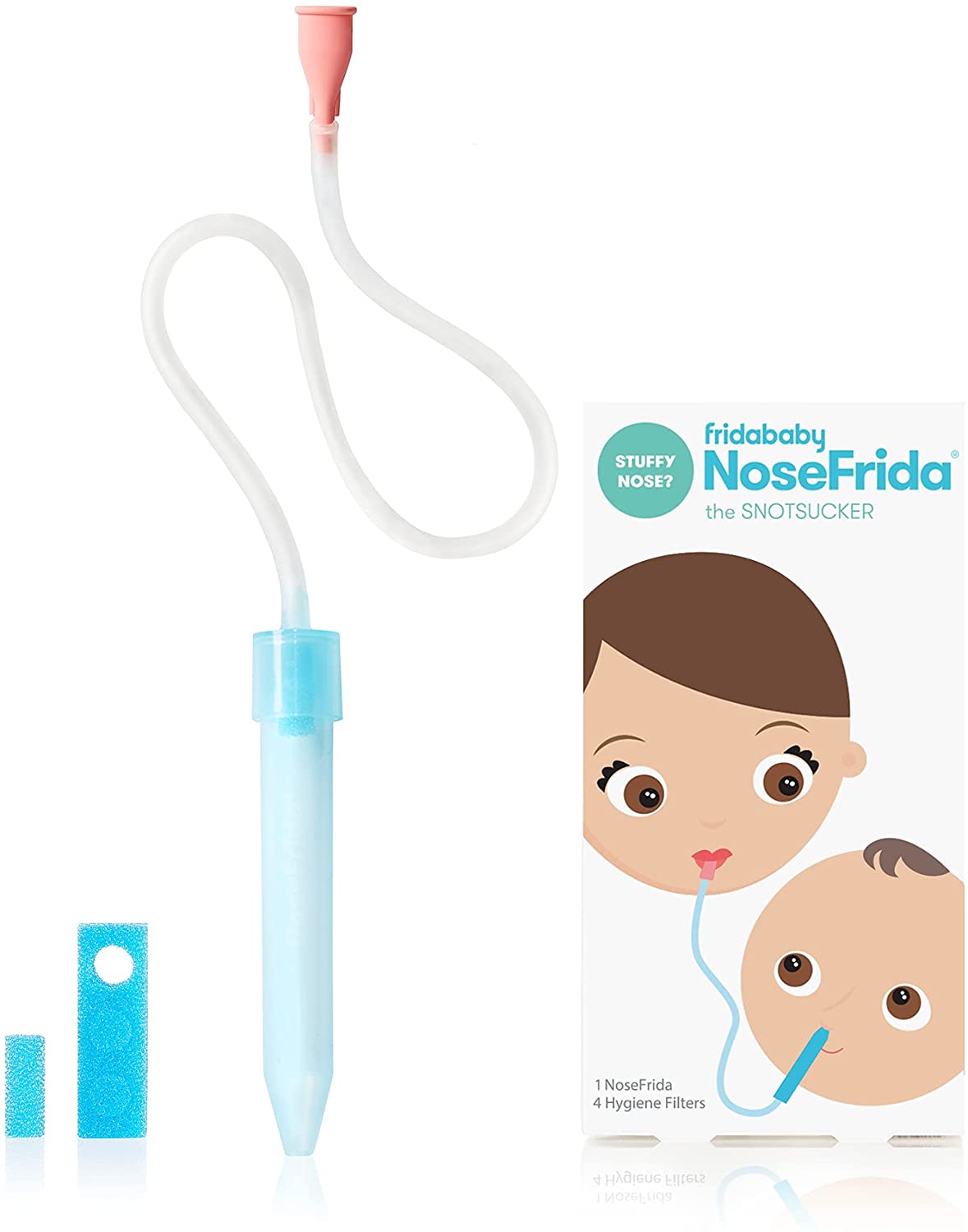 Why I love it:
Cleaning the regular suction ones like these are disgusting to clean and build up with gross stuff over time!! 

You don't have to insert it far into the nostril (which can be difficult with a squirming baby) just at the edge

It has a filter to prevent bacteria travelling from your mouth. There are 3 extra filters in the package

You can rinse it easily after use (which you should)
Kyte sleep sacks – $59.99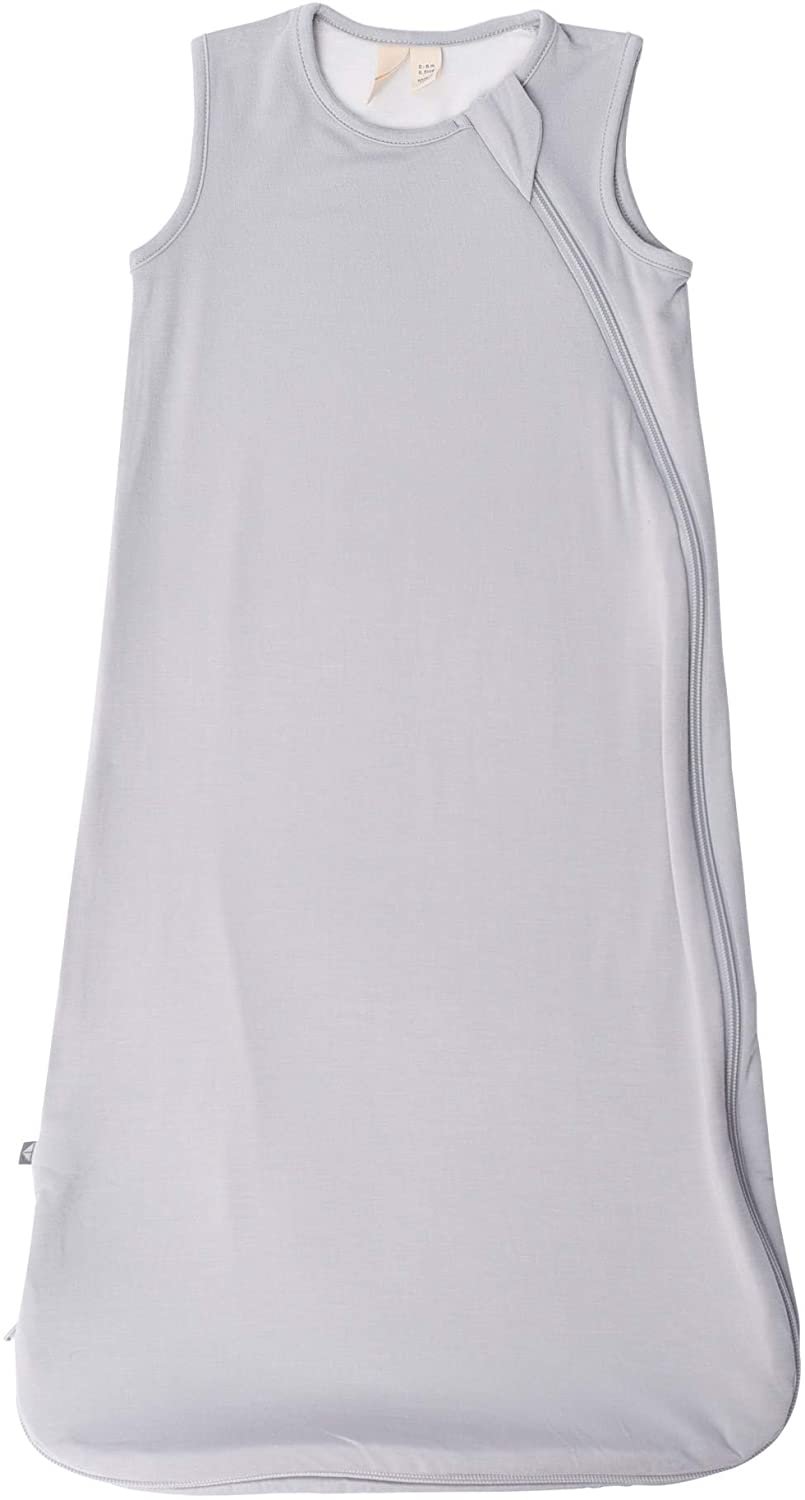 Amazon Canada/Amazon US
Why I love it: 
Soft and stretchy so it lasts longer as baby grows.

Safe alternative to having bulky blankets in the crib which can lead to SIDS or Suffocation.

Promotes good hip development rather than tightly swaddling babies with their legs together and straight. Legs should remain slightly bent and relaxed as if they were in the womb.

Regulates temperature for optimal comfort, keeping your little ones warm and cozy at all times.

Dual zipper for fuss free diaper changes!
Halo bassinet – $259.99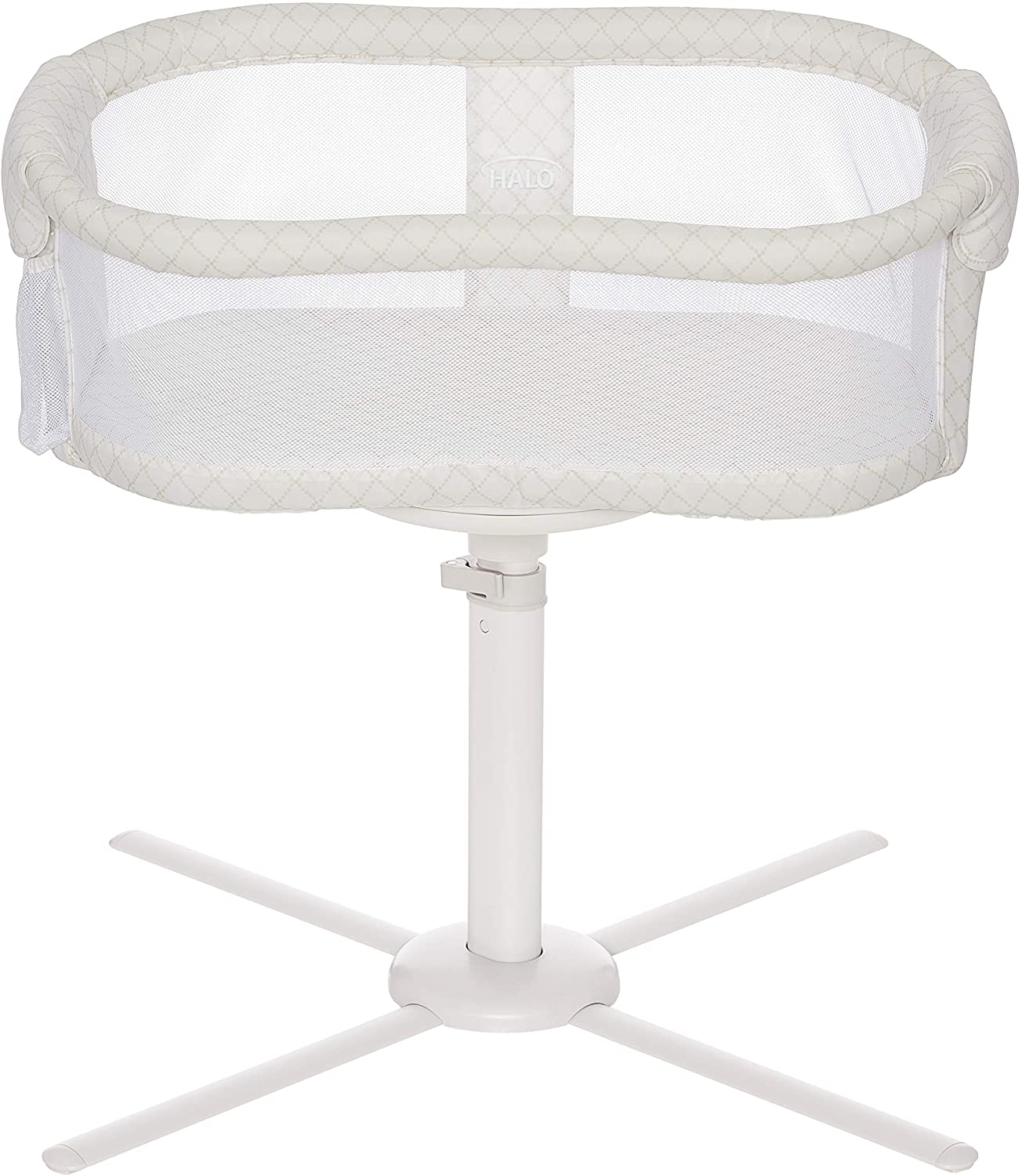 Why I love it:
Does everything a bassinet should do!
Modern, sleek and legs can slide under your bed/couch etc. so baby is right next to you!
Such a cheaper alternative to the Snoo bassinet (why is anyone spending that much money on bassinet!?)
Ergo Baby carrier – $233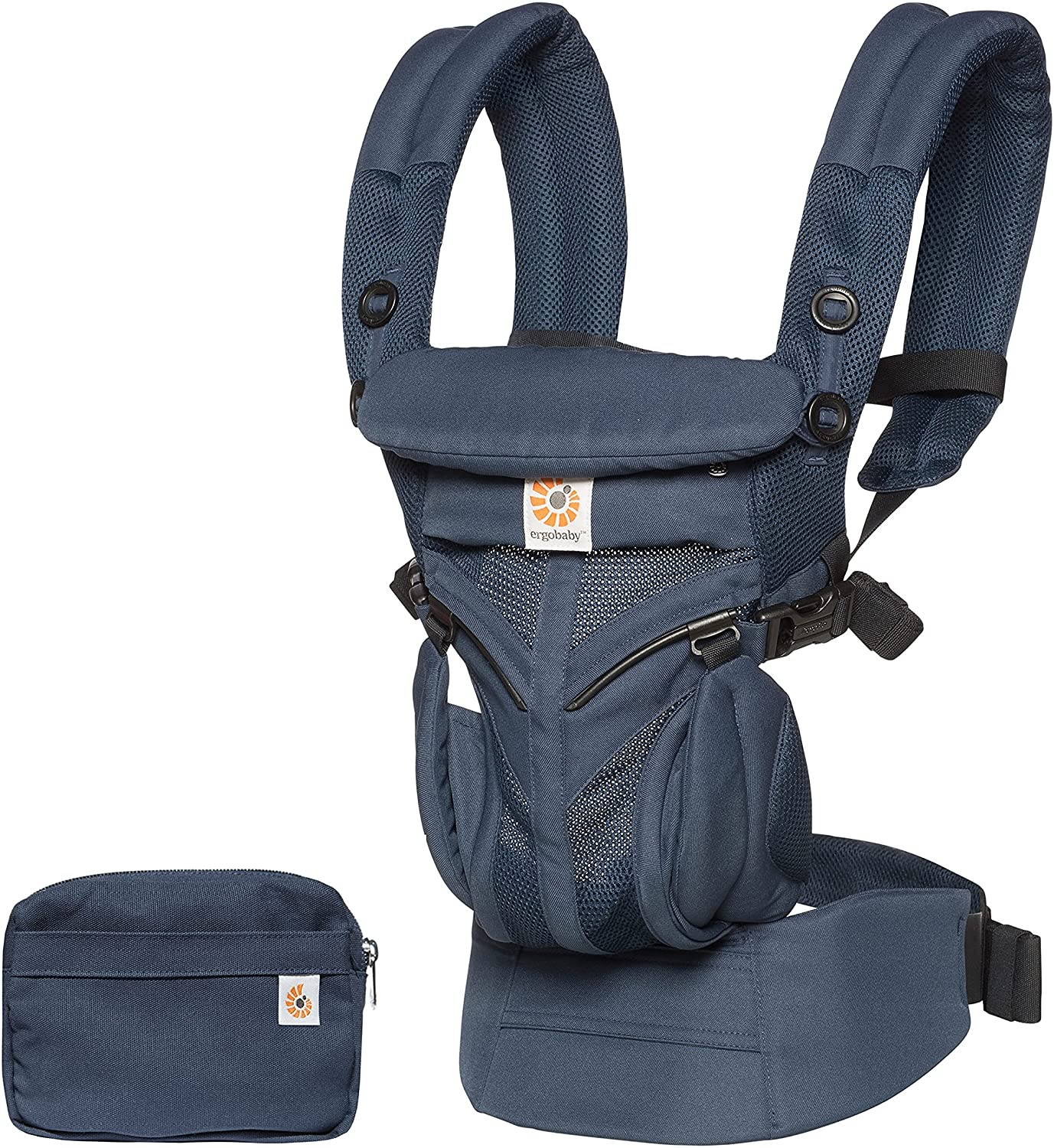 I couldn't do the slings personally, but this works great!
Why I love it:
Grows with baby from newborn to toddler (0-48 Months; 7-45lbs).

Works for all carry positions! Inward, Front Outward, Hip & Back Carry

Very comfortable on your back and weight is well distributed.

Large removable storage pouch.

UPF baby hood for sun protection and privacy for easy breastfeeding.
Baby Led Feeding course – $99 (now 25% off using code BLACKFRIDAY until 11/29/2021)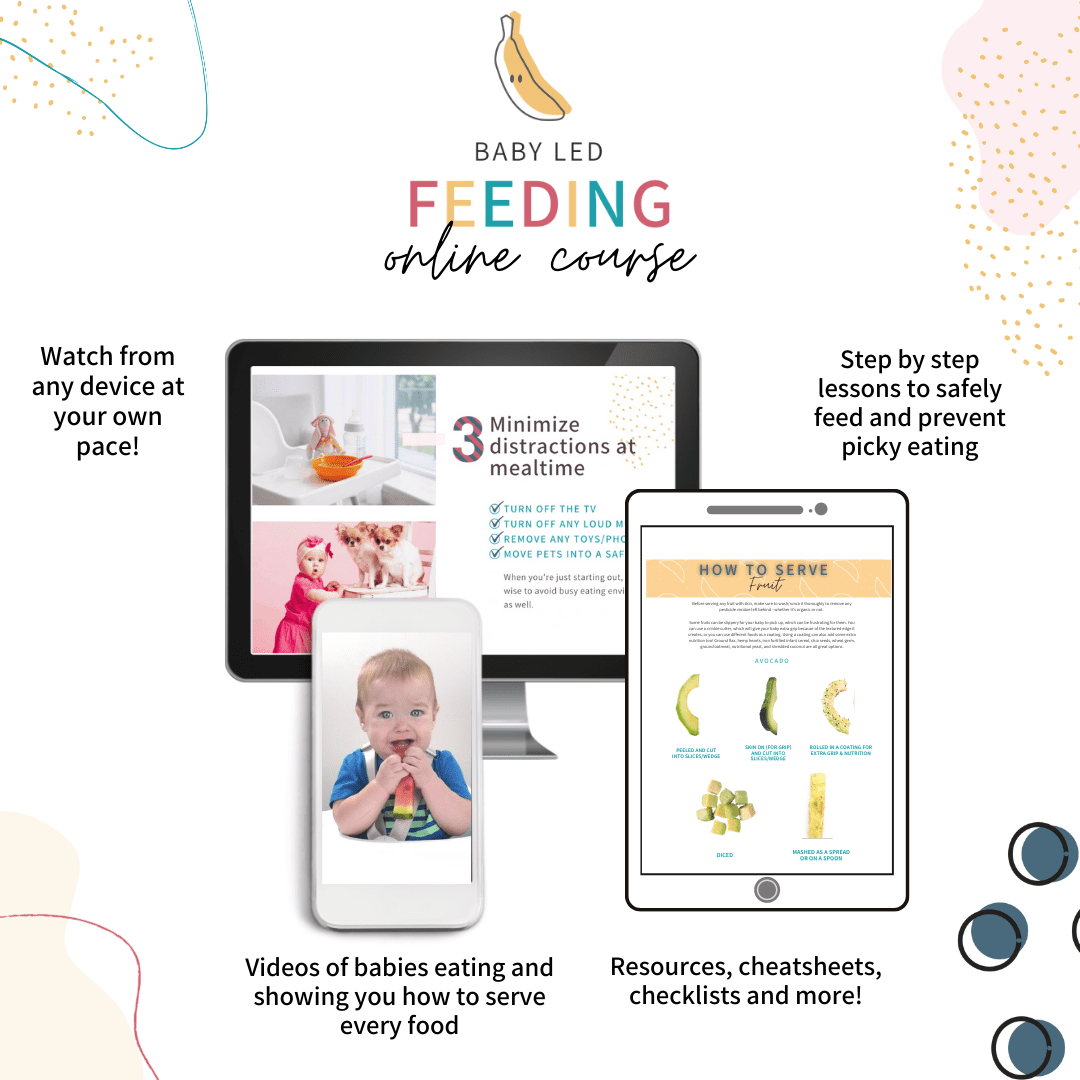 Will shout it from the rooftop that I think it's so important that you have a course to tell you what to do because no one teaches you this stuff (moms and grandmas don't count..love em…but SO much has changed!) and finding the time to learn it all in full when your baby is 4, 5 or 6 months old is so hard! And knowing that it's not just about starting solids…it's about continuing feeding which you'll do for the rest of their childhood life. so starting them off with a good foundation so you're doing it to prevent picky eating and starting them off in the way a feeding expert would do it is they way to go! You'll drive yourself crazy with the conflicting information online and although you can find tons of one off tips…you don't get the full picture that will make the real difference in raising an adventurous, happy eater until you have the course. 
Why I love it: 
It's a step by step course taking you through before you start solids to the early days and months, to when they're more advanced and then up to 12 months of age

It's unique in that it allows you to start with either purees or finger foods (baby led weaning) and shows you how to do each in detail and progress in textures in timely and easy manner using my Texture Timeline™. 

Videos that show you how to serve food from every food group, babies eating, babies gagging, learning how to use utensils, drink from a cup/straw cup, and more!

Created by a registered pediatric dietitian (me!) and consulted on with speech language pathologist, allergist, first aid and CPR certified instructor.

Printable resources you reference at any point in time. 

Lifetime access to the course and any and all the updates

Accessible from any device (phone, tablet, computer) and can access via a free app on your phone!
Don't forget…get 25% using code BLACKFRIDAY until 11/29/2021!
Safe beginnings course – $85 (use code MYLITTLEEATER for 20% off)

Why I love it: 
I always recommend taking an infant CPR course before starting solids…it's a must in my opinion to know what to do if a baby goes unresponsive, stops breathing (CPR) or begins to choke. 

It also covers info on preventing injuries for babies and toddlers.

Most thorough course out there on the markeet.
Don't forget to use code mylittleeater for 20% off!
Bibado coverall bibs – $35 (use code MYLITTLEEATER for 10% off order or MLEBOG for 50% one of two items)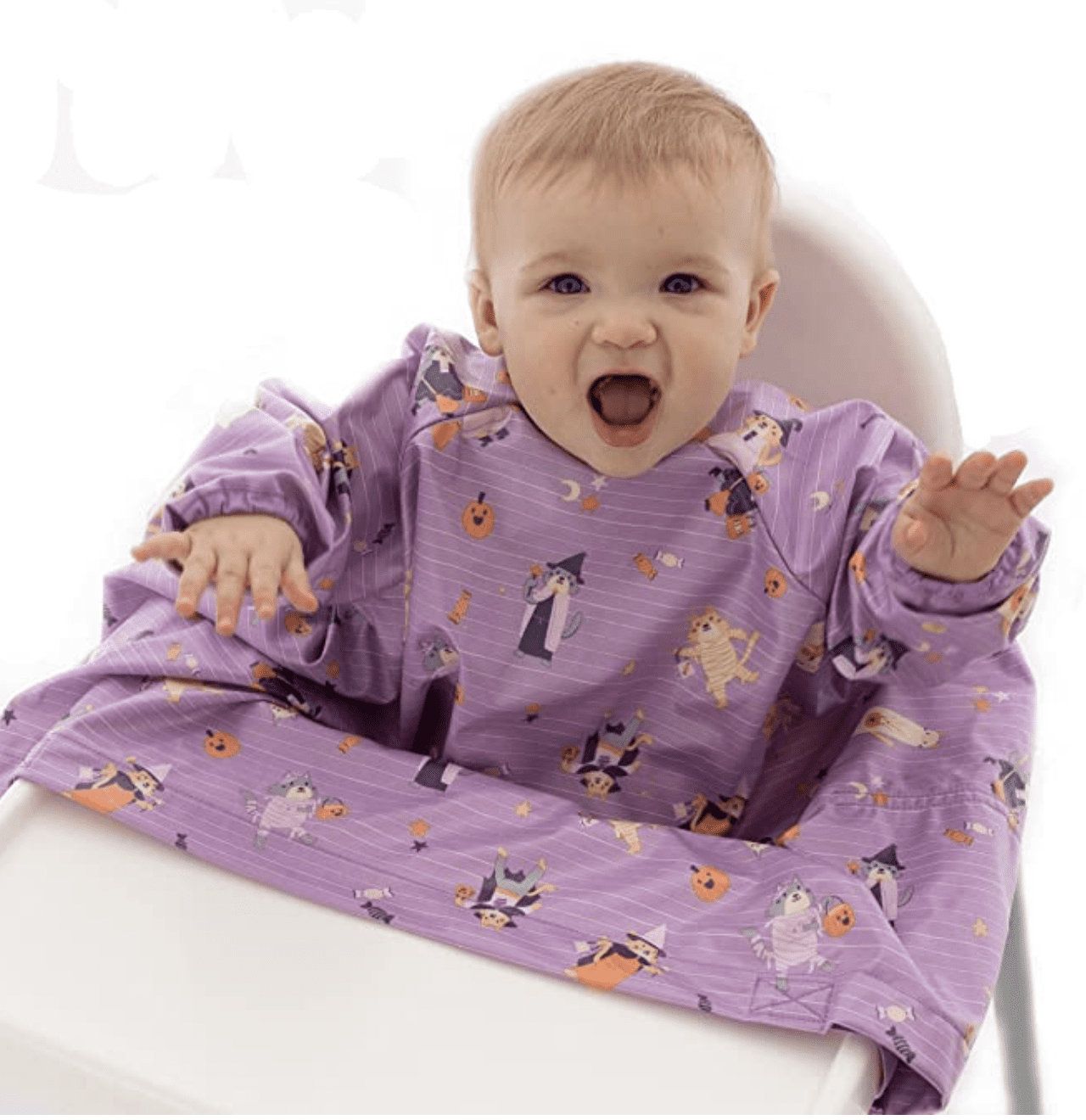 Amazon Canada/Amazon US
https://bibado.co/ (if you want to use my codes)
Why I love it:
Long sleeve bib that covers EVERYTHING!
Straps to your highchair to catch all the spills, keeping your little one spotlessly clean and dry even after the messiest of meals or craft activities.
Suitable for use across a huge range of highchairs including those with wide, large and no trays. It also works brilliantly with most pushchairs or directly onto a table
Can purchase Handi Cutlery – simply attach it to the bib, and the unique 'no drop' straps mean no more picking up spoons and forks from the floor for you, and aids your little one's development by allowing them to drop their cutlery as many times as it takes for them to get the hang of it.
Ezpz straw cup system – $14.99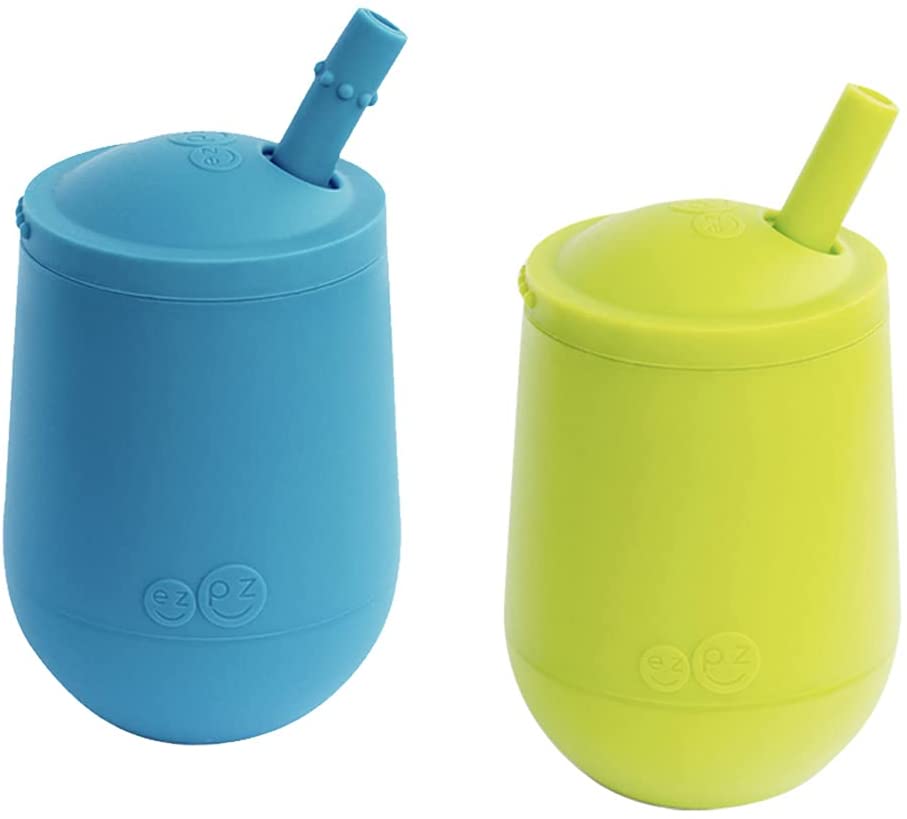 Why I love it:
The EZPZ Mini Cup + Straw Training System teaches babies to drink from an open cup and safely learn to use a straw. This is a skill that can be taught as soon as 6 months old! See my blog post on open cup drinking.
Love that it's two systems in one.
Made of silicone, dishwasher safe, easy for baby to hold, and super cute.
Oxo tot stick and stay suction bowl – $30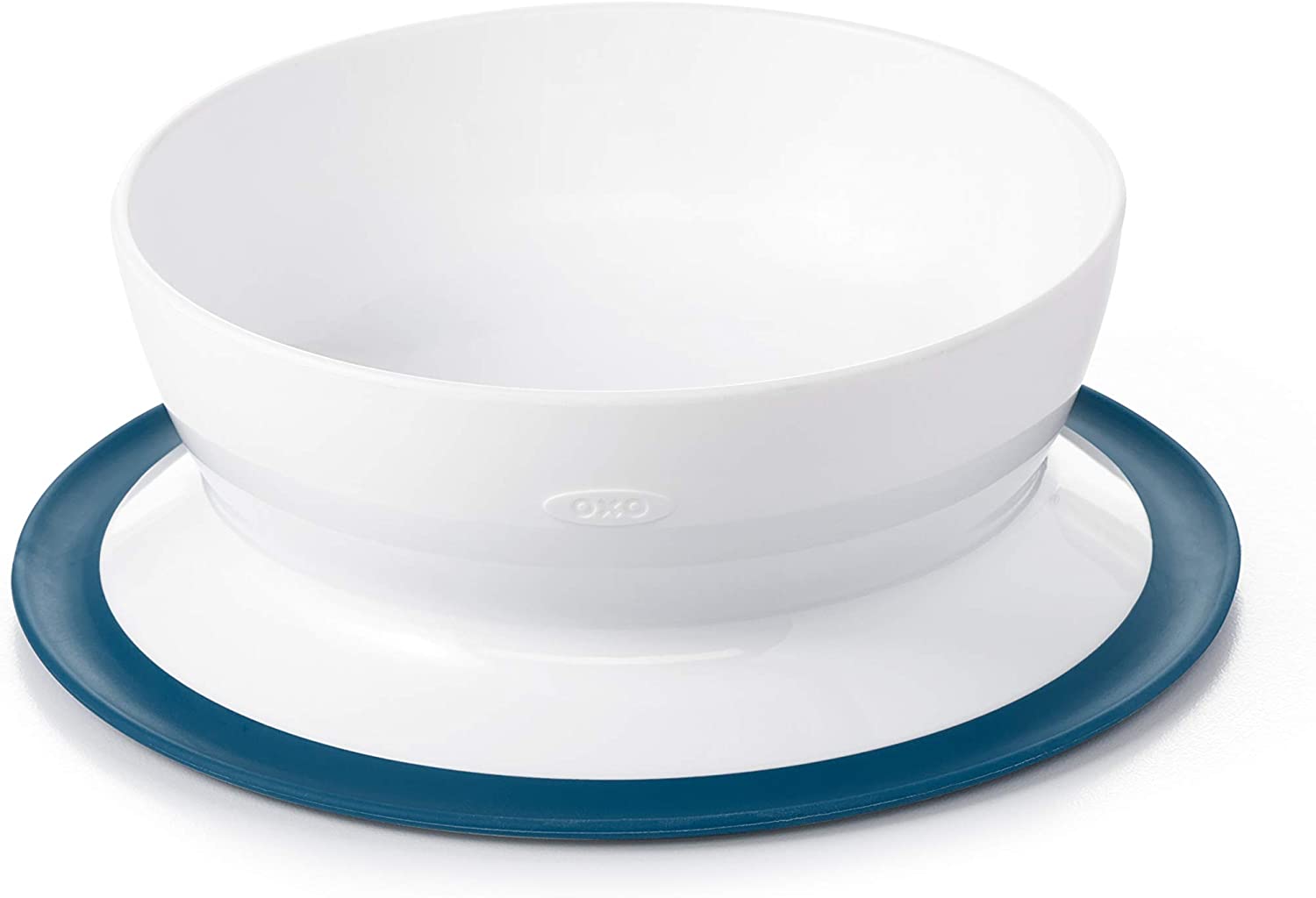 Why I love it:
Best suction bowl out there! Yes I said it. Baby won't be able to figure it out. Will work well with my "No thank you bowl" strategy to eliminate food and plate throwing.
Loveevery – Ranges from $80-$120 per box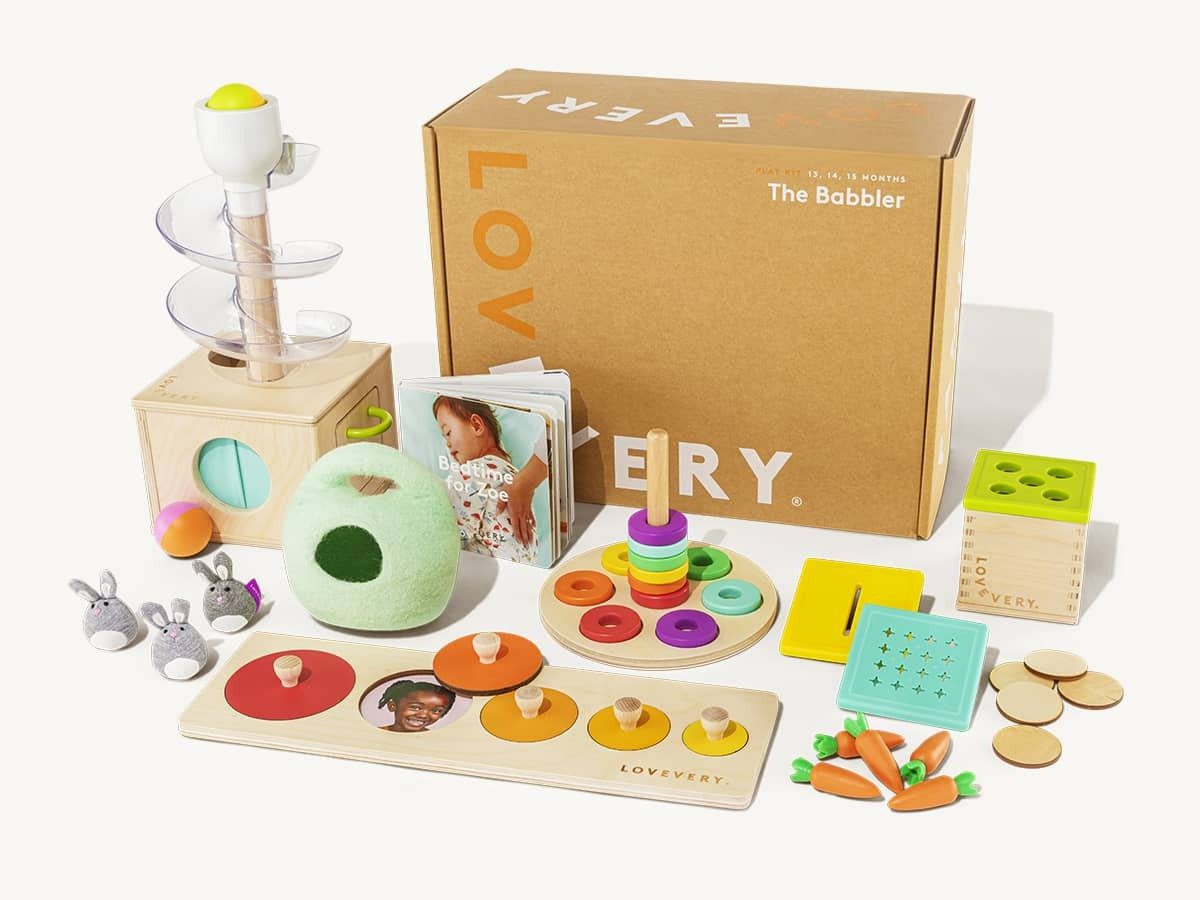 Why I love it:
Subscription based play kit that gets delivered on a monthly basis or every 3 months –

tailored to your baby's exact stage in development they're in. All montessori based toys.

So much value per box!
Huckleberry: Baby and Child App – FREE!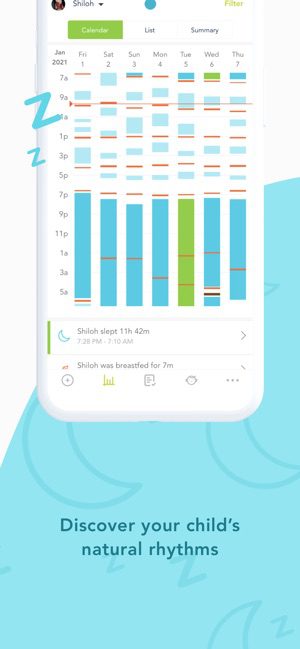 Although this isn't really a gift…it's a must have app that will make your life so muchh easier as new mom…which is why I'm throwing it on here in my list of favourite products.
Why I love it:
It's a FREE app! It's a feeding and baby tracker that tracks sleeping schedules but also your second brain to keep track of breastfeeding, bottle feeding, diaper changes, pumping, solids, temperature, medication, and growth…so you don't have to worry about remembering every single detail!

The popular SweetSpotⓇ feature predicts your child's next naptime like magic. No more math. No more overtired babies: just better sleep.

Paid feature gives you an option to get help from pediatric sleep consultants.
For some gifts JUST for mom's sake…here's a list of some of my favourites: