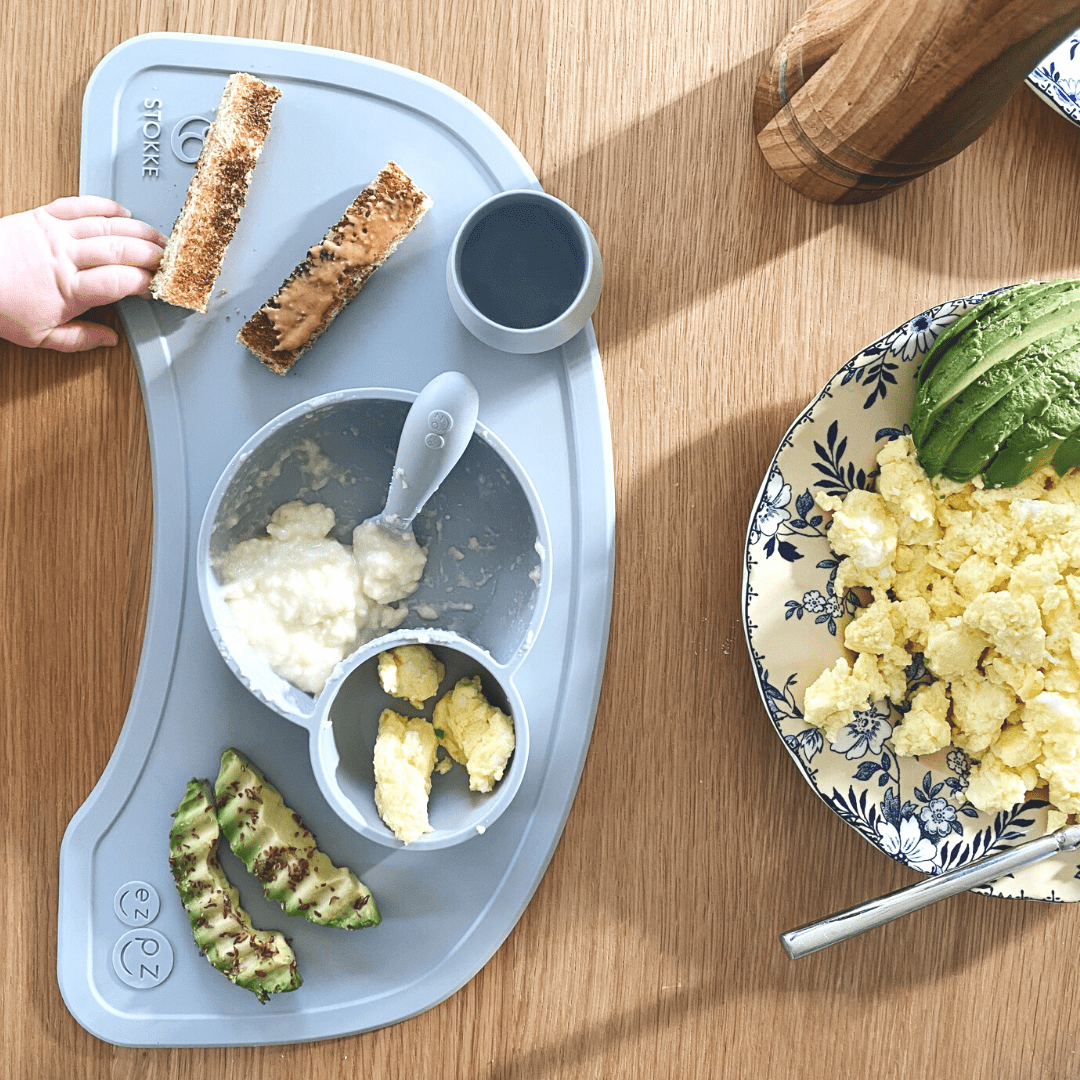 Podcast: Play in new window | Download (Duration: 30:12 — 24.2MB)
Subscribe: RSS
Let's tackle one of my most commonly asked questions – and that's how to build healthy toddler meals and snacks that are filling, and well balanced. In this episode I'm going to be giving you the details on My Little Eater's signature formula for how to build  meals for toddlers the way a dietitian mom would! It really is the easiest way to check off all the boxes nutritionally and keep your toddler full until their next meal, so they aren't constantly left hungry and asking for snacks shortly after eating.
My Little Eater's FFP formula is a favourite amongst graduates of my Feeding Toddlers online course (now on sale for 20% off!), because it's also so easy to remember and takes the guesswork out of meal planning! Anytime MLE parents are packing lunches, doling out a snack or meal planning for a couple days, they just have to remember this simple FFP formula and can easily mix-and-match foods that work to fit the framework without ever doubting if it's balanced enough. In the episode, I provide detailed food ideas that fall into each of the "FFP" categories so you can get started right away!
Leave a review and win! 
Let's make 2022 the best year for The My Little Eater Podcast and get these valuable episodes out to all parents who need it! I couldn't do this without you, and would be So grateful if you'd leave me a rating and review. All you need to do is head over to Apple Podcasts – even just a quick line about what you loved about the podcast episode, or a struggle that it's helped you through can really help!
As a thank you you'll be entered to win a 15 minute call with me where you can ask me anything about feeding. Just make sure to leave your Instagram handle so I can find you if you're the lucky winner 🙂 
---

♥ Listen on Apple Podcasts                 ♥ Listen on Spotify                 ♥ Listen on Google Podcasts
---
Additional Resources:
FEEDING TODDLERS ONLINE COURSE: https://mylittleeater.com/feeding-toddlers/
From January 10th-17th, 2022 you can now get the Feeding Toddlers Course for 20% off! Don't miss out on this sale! 
If you have a toddler or child aged 12 months to 8 years, and you want to learn more about building healthy, balanced meals to keep them full, help them grow and save your sanity – this is the best time to get the course! It will give you all the tips and tricks to prevent or manage picky eating and learn how to enjoy stress free, happy mealtimes as a family. Enroll now and get started early on curbing unwanted mealtime behaviours before they start, overcome picky eating and set your toddler up to be an adventurous eater! Use the code "TODDLER" 
BABY LED FEEDING ONLINE COURSE: https://mylittleeater.com/baby-led-feeding/
And of course, if you haven't reached the toddler stage yet and are delving into starting solids with your little one, let me help you on your journey and enroll in my Baby Led Feeding Online Course!  Not only will it help you start solids with confidence, it will ensure you have the knowledge to gently push your baby through textures to prevent picky eating and be healthy in all aspects!
Skip To…
All about my Feeding Toddler course and the value it provides (1:17)
The theory behind MLE's formula for building a healthy and nutritious toddler meal (3:48)
The FFP formula for building the best snacks and meals! (9:08)
Adding the additional "P" to FFP (14:32)
Foods that fit in each category (15:36)