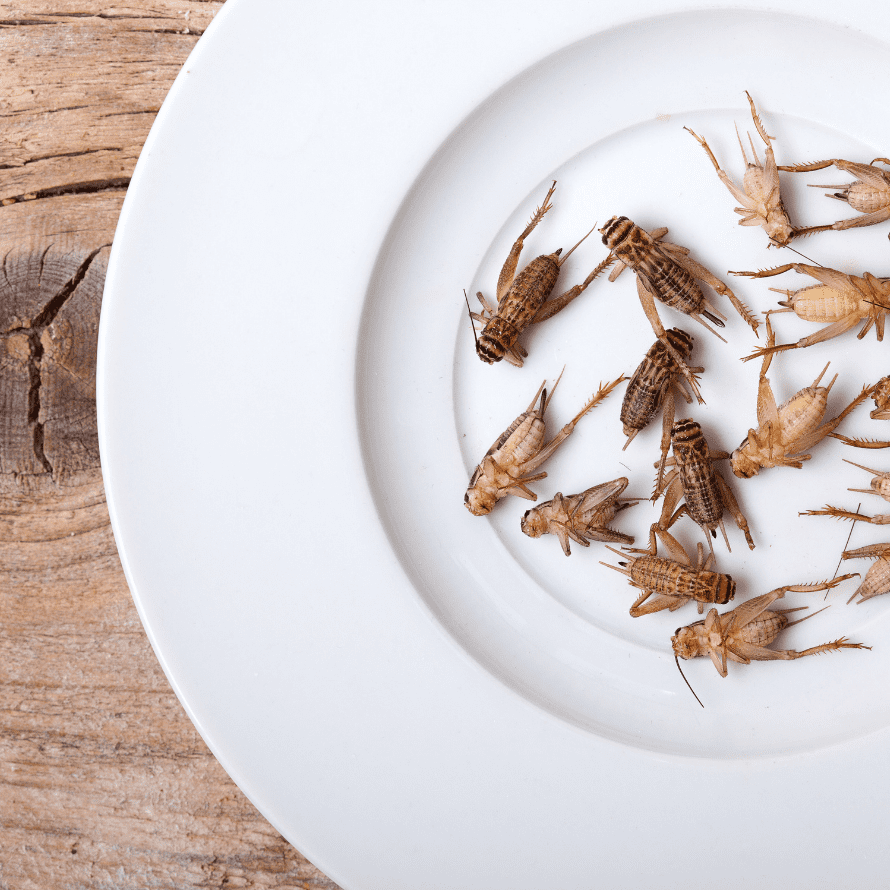 Podcast: Play in new window | Download (Duration: 11:37 — 9.3MB)
Subscribe: RSS
In this special quick tip episode, I want you to place yourself in your toddler's shoes at mealtime. I'll provide you with a scenario that I want you to imagine, really get into the character, and realize how you'd feel in that position…
Your friend brings you to a restaurant that they're really raving about – they love it, it's going to be good, there's a lot of build up to this special night out. So already you're feeling the pressure. The chef makes a special meal just for you, they bring it to the table, and it's a plate of crickets. 
Note: for the purposes of this scenario, I want you to pretend that you don't usually eat this food, and you didn't even know it was a food despite the fact that we know that in many cultures this is part of their regular diet and is eaten quite often. For this scenario, pretend that you didn't know and have never had them before.
After serving your plate, the chef joins you and your friend and watches you while you eat – or don't eat. They're encouraging you to take a bite, they say it's so good, you have to try it. The pressure continues to mount, you politely decline, but they keep pushing. How are you feeling if you're in this scenario? How might you start to act?
Listen in to hear me talk you through the emotions, the forms of pressure, and then I'll discuss how this relates to your toddler's picky eating. I want you to understand how it feels for them sometimes at meals, even if we think the food is something that is really good, really common to eat, etc. For them, it could be completely unknown, scary, and not something they're comfortable with trying. See the parallels? Don't miss my quick tip for the day to start turning these situations around now!
And as always, please head over to whichever platform you listen at and subscribe to the podcast so you never miss an episode! Remember to go to Apple Podcasts in order to leave a rating and review as well, I appreciate it so much.
Additional Resources:
If you want more info on how to manage or prevent picky eating, with a complete step-by-step strategy, and all the nutritional info you need to feed your toddler healthily, it's time to enroll in my Feeding Toddlers online course!
FEEDING TODDLERS: https://mylittleeater.com/feeding-toddlers/
FOLLOW ME ON INSTAGRAM FOR MORE QUICK TIPS: @mylittleeater
Skip To…
Put yourself in your toddler's shoes (1:58)
How empathy helps with picky eating (5:13)
Quick tip of the day (9:21)