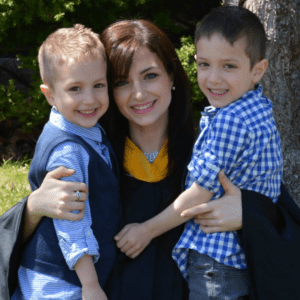 Podcast: Play in new window | Download (Duration: 14:06 — 12.9MB)
Subscribe: RSS
In this introductory episode of "The My Little Eater Podcast", I reveal the details of the journey that brought me to where I am today – Registered Pediatric Dietitian, owner of My Little Eater, Mom, and your biggest supporter while you learn about feeding your babies, toddlers, and preschoolers! Hear about my mistakes as a first-time mom, what I have to say about mom-guilt, where my kids are on their feeding journey now, and how my courses can help you to raise a happy, healthy little eater of your own!
Additional Resources:
Is your baby brand new, between 6-12 months, or even, still on their way? You need my Baby Led Feeding online course!
Is your baby not so little anymore, over 12 months, and/or you are seeing the signs of picky eating emerge? You need my Feeding Toddlers online course!
Just want to look around, get to know me, see what I can do for you? Find more info here: www.mylittleeater.com
Skip To…
Hello (0:47)
My Journey Begins (1:15)
Feeding My Babies (3:17)
Feeding My Toddlers (7:02)
My Journey Continues (11:03)
How to Raise Happy, Healthy Little Eaters (12:45)