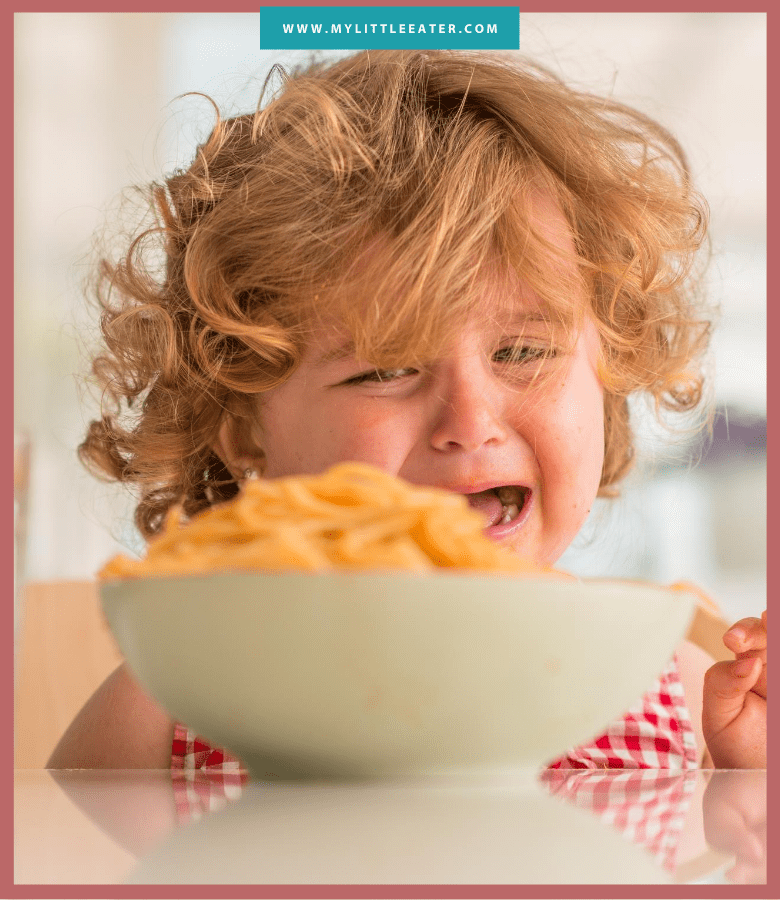 Podcast: Play in new window | Download (Duration: 18:50 — 16.5MB) | Embed
Subscribe: Apple Podcasts | Google Podcasts | Spotify | Stitcher | RSS
In today's episode, I'm tackling a question from one of my followers on Instagram. In a nutshell, her 2 year old used to eat anything as a baby, but now refuses everything! Even foods she used to accept without hesitation. She'll even refuse all food until she gets the milk, or specific food item, she wants – sometimes withholding for an entire day. I gotta hand it to toddlers, their ability to persevere to get what they want is top notch!
So here's the deal – I'll be talking about the calorie needs of a toddler, mealtime pressure, trust in feeding, AND boundary testing, in order to answer this one. If this sounds like your toddler, or even if you have a baby approaching toddlerhood, this is a must listen! Having these tools ready to use, should the need arise, is so much easier than trying to find them when your toddler is already testing your last nerve.
If you get value from this episode, don't forget to subscribe, rate, and review it on Apple Podcasts. And please share this with fellow parents in the thick of it, we could all use a little peace of mind when it comes to feeding our (very) stubborn toddlers.
Additional Resources:
If you're new to the Division of Responsibility, then you're definitely going to want to check that out first before listening too far into today's episode. Having that base knowledge is key, and I teach you all about it in a previous episode, so listen in here: https://mylittleeater.com/9-the-one-feeding-strategy-that-will-change-mealtimes-forever/
To get the full details on the knowledge, tips, and tricks I share in this episode, enroll in my Feeding Toddlers online course! I prepare you for everything your toddler can throw at you, and then some! Be ready if a situation like this happens, AND, if it's already happening, get all the support you need while you navigate it. (https://courses.mylittleeater.com/feedingtoddlers)
Have a question you'd LOVE for me to answer on the podcast? Submit your question, or topic idea, at the following link, click subscribe, and wait to hear what I have to say! https://form.asana.com?hash=637ba960206da82669d082ca17b976d3237288d5805d908450d012018b58899e&id=1163605392084654
Skip To…
Welcome back! (0:47)
Today's question (1:33)
Rejecting previously liked foods (3:44)
Is responsive feeding still a thing? (6:19)
Toddler calorie requirements (10:43)
The importance of schedules (14:36)