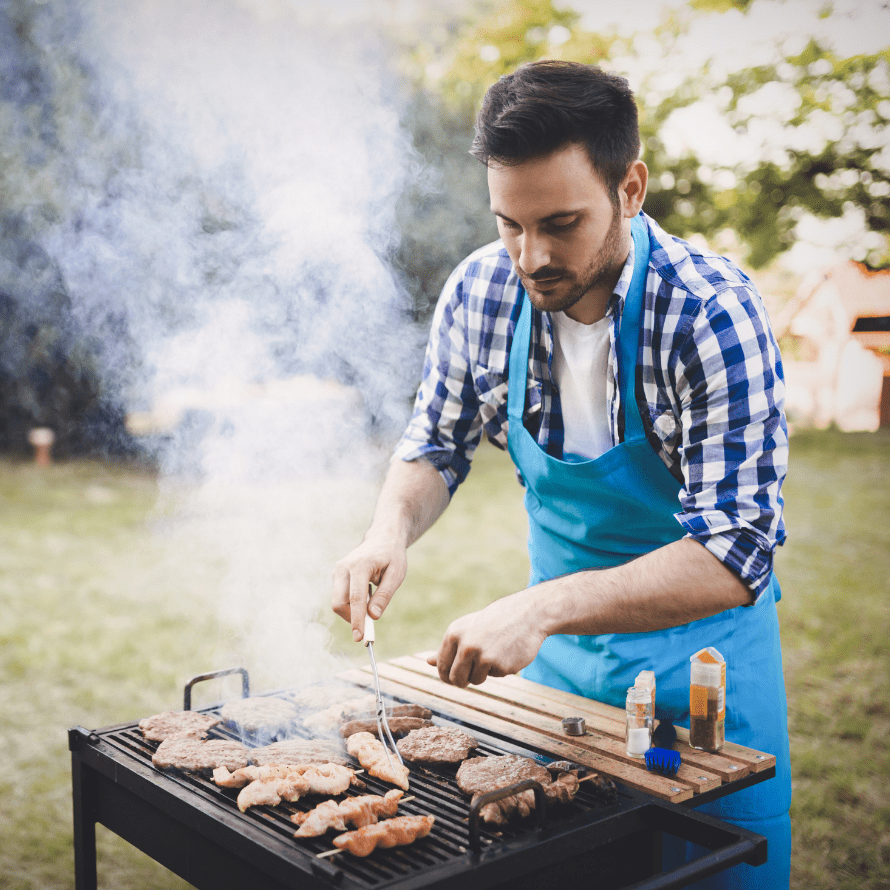 Podcast: Play in new window | Download (Duration: 15:32 — 12.2MB)
Subscribe: RSS
In this episode, I reveal one of my favourite ways of cooking food in the summer…it's barbequing! I'm answering a question that has come up a few times in my DMs: "How do I keep BBQ food healthy and safe for my baby or toddler, or even for myself, from a cancer perspective?" I've investigated the best methods to make serving barbeque food to your baby more safe, and I'll give you all the tips in this episode. I'll also share with you some fun food ideas that are appropriate for both babies and toddlers.
All of the information I share today is strictly for your knowledge, and at the end of the day, you need to decide what feels best for your family. I will say that we absolutely BBQ all summer, do we do it daily? No, probably not. But I love the benefits of doing so, and truly feel good about this decision for my family. And I want you to use this information so that you can feel good about the decision you make for your family too, whatever that will be.
If you found this episode helpful please leave me a review, it means the world to me. Just hit 5 stars and leave me a line or two about what you loved, on Apple Podcasts! Without these reviews, it's really hard for me to reach more parents like yourself, and I really want to help as many parents as I can – so please leave your thoughts, share about it, and subscribe.
Additional Resources:
The Little Eaters Club has officially launched…. Yay! You'll have access to baby and toddler friendly recipes that the whole family will enjoy, an ever growing video library covering common challenges and FAQs, as well as resources and guides to make feeding way easier. Join in on the fun today!
LITTLE EATERS CLUB: https://mylittleeater.com/little-eaters-club/
HOW TO SERVE MEAT TO BABIES/TODDLERS: https://mylittleeater.com/how-to-serve-meat-to-babies-toddlers/
MORE ON BBQ FOR BABIES: https://mylittleeater.com/bbq-food
Skip To:
Is BBQ safe for kids? (2:03)
Tips for keeping your baby safe (6:17)
Unique, non-meat, food ideas for the BBQ (11:06)