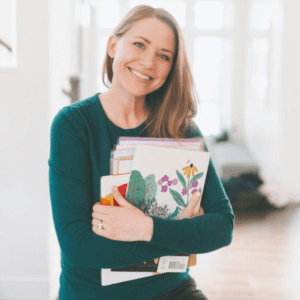 Podcast: Play in new window | Download (Duration: 19:36 — 18.1MB)
Subscribe: RSS
In this episode, I am speaking with Carly Tulloch of Wee Talkers! For those of you who are not familiar with her (go follow her now, she's amazing!), she is a pediatric speech-language pathologist. Today, we talk about baby sign language – yes this is a thing! You'll learn what it is, how it can help out at mealtimes, when you can start using it, what words to use, and so much more! If you have ever thought to yourself: "Is my baby done eating, do they want more, what on earth are they trying to say??" Then listen in to this episode to see how baby sign language can help you communicate with your child before they may be ready to talk out loud.
If you get value from this episode and are pumped to teach your baby some new words, make sure you subscribe to my podcast to see what else I can share with you! And, don't forget to rate and review it on Apple Podcasts!
Additional Resources:
Think you may need some help with your child's speech development and want to get more info from Carly? Check out her courses and follow her on Instagram (@weetalkers) – she has terrific ideas! You can find her courses here: https://www.weetalkers.com/courses.
She also has some amazing resources available for parents, including: a guide to communication milestones for babies and children 1-5 years old, and book recommendations for babies and toddlers. Check it all out here: https://www.weetalkers.com/resources.
And finally, if you're looking for some other tips that can help make mealtimes simpler for you, from learning how to serve your baby solids, to managing all the nuances that come along with feeding toddlers, be sure to enroll in one of my online courses! I have a course geared towards starting solids, in a baby led way, with your infant, and a course that can help manage, or prevent, picky eating in your toddler – sign up today! (https://mylittleeater.com/online-courses/)
Carly's Bio: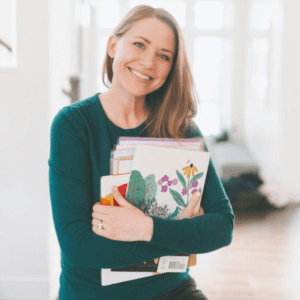 Carly is a pediatric speech-language pathologist, founder of Wee Talkers, and the mother of two little girls. Carly specializes in providing speech and language assessment and treatment for children of all abilities, ages birth-five. Through online courses, Instagram and speaking at events in her community, Carly teaches parents effective strategies they can use at home to help support their child's language development, play, and early literacy skills. Her approach always prioritizes having fun while learning!
Skip To…
Welcome Carly! (0:47)
Carly's journey to Speech Language Pathology (2:25)
What is baby sign language? (5:08)
How does it help? (6:57)
When can you teach it? (7:58)
How do you teach it, and what words are recommended? (9:23)
Does it cause delays in speech? (15:36)
Resources (17:36)