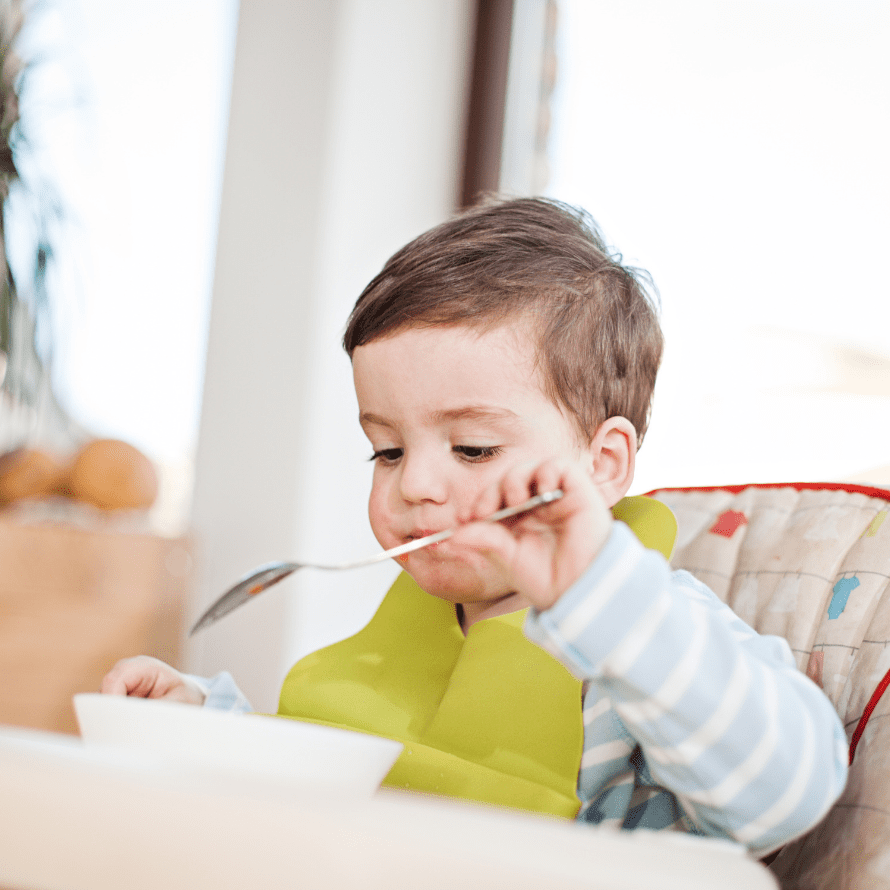 Podcast: Play in new window | Download (Duration: 26:07 — 21.4MB)
Subscribe: RSS
In this episode, I'm answering a question a lot of you have asked… "Do toddlers need bedtime snacks?". I'm sure this has happened to you, your toddler comes to you just before bed and says: "I'm hungry!". So, do you give your little one something to eat, or are they just stalling? Today, I'll clear up any confusion around this topic. 
There are a few things to consider when choosing if a bedtime snack is needed, such as when the last time they ate was, and what time they're going to bed. I'll explain what the purpose of a bedtime snack is, when it's warranted, and when it isn't – that's right,  I don't always recommend a bedtime snack! However, for the times when a bedtime snack IS actually warranted, I'll go over some tips to keep in mind, along with any exceptions to the rule. Lastly, I include how to put the snack into your schedule and give you ideas for good bedtime snacks to serve. So, please tune in and find out if your toddler needs a snack before bed, and what to actually serve them if they do!
As always, if you've enjoyed this episode, or you found the information useful, please feel free to leave a rating and review on Apple Podcasts. This allows me to get this podcast out to parents like you who are looking for help with feeding their babies and toddlers too. Oh… and don't forget to subscribe so you'll get notified when our new episodes are released! If you have any questions, just head over to Instagram, @mylittleeater, and send me a DM. I'd love to hear from you!
Additional Resources:
FEEDING TODDLERS COURSE: https://mylittleeater.com/feeding-toddlers/
FEEDING SCHEDULES FOR TODDLERS: https://mylittleeater.com/14-feeding-schedules-for-toddlers/
THE DIVISION OF RESPONSIBILITY: https://mylittleeater.com/9-the-one-feeding-strategy-that-will-change-mealtimes-forever/
BUILDING HEALTHY TODDLER MEALS AND SNACKS: https://mylittleeater.com/my-golden-rule-to-building-healthy-toddler-meals-and-snacks/
WHY A LITTLE HUNGER IS NOT AN EMERGENCY: https://mylittleeater.com/why-a-little-hunger-is-not-an-emergency/
MORE ON BEDTIME SNACKS FOR TODDLERS: https://mylittleeater.com/bedtimesnacks/
Skip To:
Purpose of the bedtime snack (3:42)
When are bedtime snacks warranted (7:03)
Tips to keep in mind when planning bedtime snacks (8:43)
Exceptions to the rule (16:37)
Ideas for bedtime snacks (22:56)