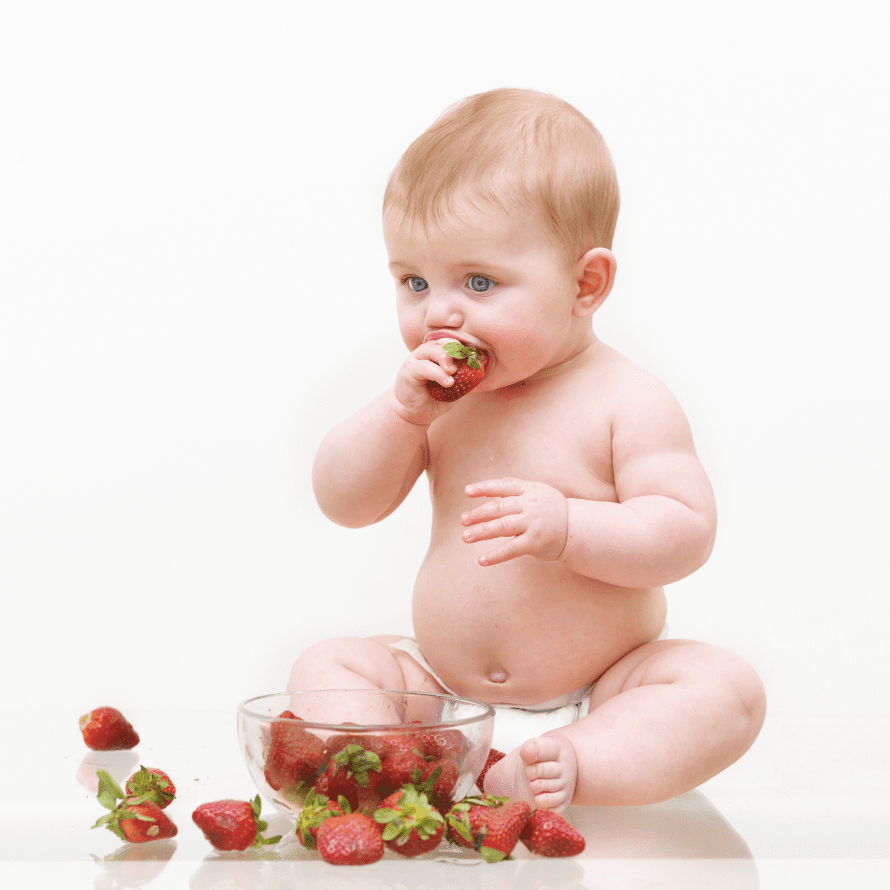 Podcast: Play in new window | Download (Duration: 13:10 — 10.5MB)
Subscribe: RSS
In today's episode, I'm sharing the first of a new series I'm going to be doing on how to serve various types of food! This is something that I do, in much more detail, inside my Baby Led Feeding online course, and I know it's a highly requested topic, so I wanted to begin sharing more about how to safely serve various foods, and where they fit in my signature Texture Timeline™, as well.
Today, I'm starting with a wonderful summer fruit, something that's in season where I live right now, and is so delicious…strawberries! These are a great option to serve to your baby for many reasons, and I go into some nutritional facts, and allergen facts, regarding strawberries in this episode too. Finally, I share how to safely serve them at different stages for babies, and for toddlers.
As always, if you enjoyed this quick tip episode, please leave me a short review – I read every one! I'd love to hear what you think, or ideas for future episodes, so please head over to Apple Podcasts and leave that info in a review there. 
Additional Resources:
If you're looking to confidently move through each phase of feeding your baby in order to prevent picky eating, you need my Baby Led Feeding online course!
BABY LED FEEDING: https://mylittleeater.com/baby-led-feeding/
And, if you're looking to begin progressing through textures, but don't know where to start or how to move forward, sign up for my FREE Texture Timeline™ Challenge to learn about the different phases and practice with some recipes that I provide for each phase.
TEXTURE TIMELINE™ CHALLENGE: https://courses.mylittleeater.com/texturetimelinechallenge
EP. 54 ON BUYING ORGANIC: https://mylittleeater.com/54-organic/
OATMEAL FINGERS RECIPE: https://mylittleeater.com/basic-oatmeal-fingers-for-baby-family/
Skip To…
Facts on strawberries (2:16)
How to safely serve strawberries to babies (6:26)
Serving strawberries to toddlers (10:35)